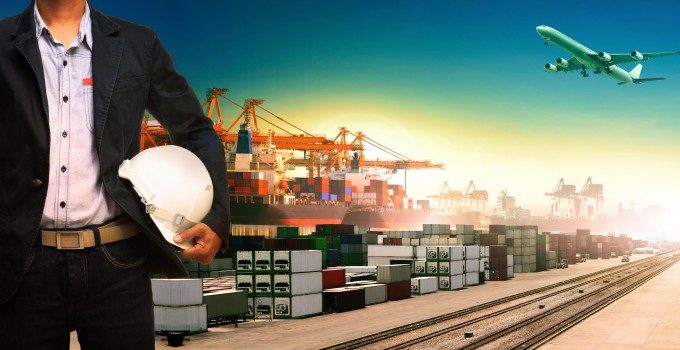 ZIM and London Gateway, the DP World port scheduled to open in November, this morning advised cargo owners and forwarders waiting for boxes from the stricken boxship Zim Rotterdam that they are working as quickly as possible to clear the ship's containers, which were unloaded last week. They stressed that "the service levels being experienced at present are only temporary".
Zim Rotterdam suffered a fire last month and had been unable to berth at its destination port of Felixstowe until September 22 – although the fire had been extinguished, to comply with safety regulations the ship needed to replace its CO2 canisters which can take up to a week. London Gateway stepped in to offer the vessel a berth on September 13.
The ship's arrival clearly put pressure on the port, which is not yet operational, and there has been some congestion after the containers were unloaded, according to forwarders.
One UK forwarder told The Loadstar: "Customs clearance has taken a long time as the containers needed to be screened by the UK Border Agency. The hauliers have been having a nightmare as there appears to be no process for collection, and I've heard waiting times are between six and 10 hours.
"We are not being told the timescale for delivery. London Gateway took the service and should have some customer service available."
But the port has told forwarders: "The UK border force has reacted quickly and established a process to carry out the standard and legally required radiation checks that take place on import boxes… The permanent operational procedures are not yet available at London Gateway and so all boxes have to be individually scanned by a mobile device. This is adding extra time to the normal box clearance process."
It added: "A temporary vehicle booking system is in place and we have tripled the customer services team to deal with the demand by cargo owners and hauliers."
The cargo has now begun to clear, with DB Schenker yesterday launching a daily rail service to its Trafford Park terminal, while Freightliner will begin services on Friday.
DB Schenker said it had "worked tirelessly around the clock" with DP World London Gateway to develop a plan to move the containers.
"I haven't seen collective support from the industry like this before, and it's amazing to think we have put a service together in just a few days, let alone from a non-operational port," Carsten Hinne, DB Schenker Rail (UK)'s managing director, logistics, told UK media.
The port is staying open 24 hours a day and hopes to clear all the remaining boxes soon.
In its advisory note, London Gateway added: "No amount of cargo is worth more than any individual. Health and safety is at the core of our business and we will continue to work quickly but as safely as possible.
"Please work with us during this time and we would like to thank all cargo owners, forwarders, and haulage companies who understand the situation that has faced both the crew and ZIM company."
Zim Rotterdam, a 10,000teu ship and the largest cargo vessel yet to enter the Thames, left on September 22. Rafi Ben Ari, ZIM VP Shipping, said earlier this month: "While the call to DP World's London Gateway was not planned in advance, this is certainly a happy coincidence. We are proud to call at the state-of-the-art terminal and we look forward to future co-operation with DP World London Gateway."