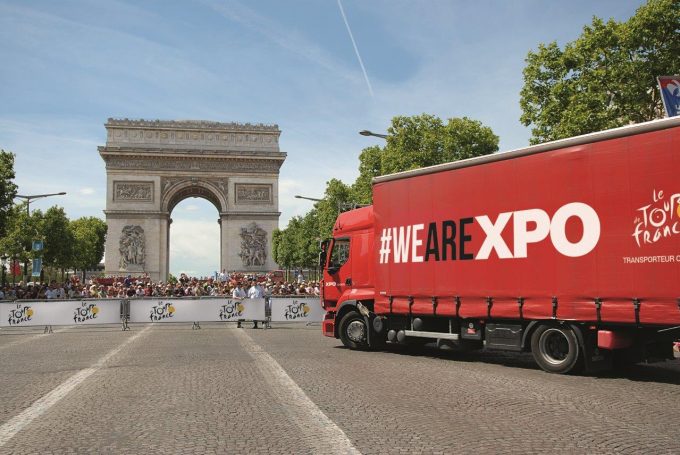 XPO Logistics has signed up to become part of an innovative multimodal urban logistics project in Paris that will see consumer shipments into the French capital carried by both rail and truck.
Yesterday it became the road transport provider for the so-called Chappelle Logistics hotel project, a "landmark project in urban logistics will enable the routing of products to the heart of Paris by combining a railway shuttle and road transport. The seamless solution is designed to provide a reliable, economically efficient and eco-responsible last-mile service".
The project brings together XPO Logistics with rail operator Eurorail and Sogaris, a French firm that is developing an urban rail terminal in the Paris suburbs, and will see short-line rail services into the Paris city centre launched in September 2017.
Alexandre Gallo, general manager of International Eurorail, said: "A real breakthrough in rail logistics with an urban rail shuttle and the associated operations of an ultra-modern terminal, this new solution illustrates that rail transport can be both civic and innovative, through mass-scale distribution at the heart of a major city."
Each train can carry 60 containers, with goods then distributed by XPO Logistics trucks running on alternative fuels, such as gas, rather than diesel, which will reduce city centre emissions as well as the number of trucks on Parisian roads by an average of 30 a day.
Luis Angel Gomez, managing director of transport solutions for XPO Logistics Europe, said: "With this multimodal innovation, a pioneer in Paris and complementary to our XPO shipment services via the Seine, we will be able to offer our customers a reliable urban supply and distribution solution that is economically efficient and in line with the commitment of Paris and its suburbs to reduce the environmental impact of urban logistics."
XPO Logistics' will help design, direct and market the transport solution, as well as providing road transport services; while Eurorail, through its RegioRail subsidiary, will provide management of the merchandise routing by rail, including reserving train paths with the SNCF network, renting freight cars and managing train driver teams.