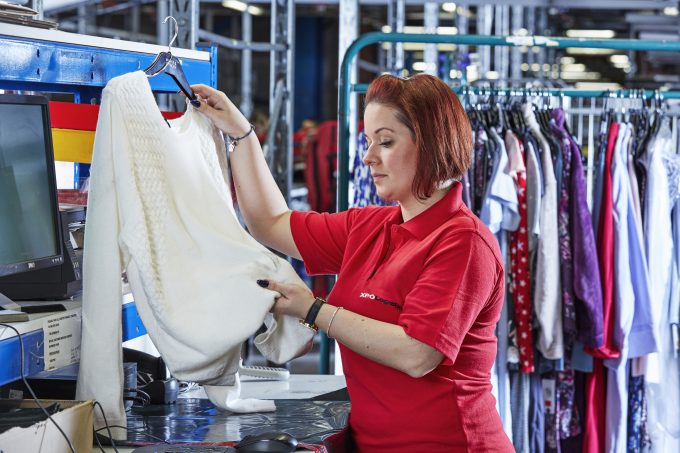 XPO Logistics this week reported another set of record quarterly results as it whittles down its possible acquisition targets to around a dozen.
Chief executive Brad Jacobs told The Loadstar the 3PL was now in a different phase in its M&A strategy.
"The base case scenario of doing a couple of deals by the end of this year remains on track – a year ago there was a couple of hundred potential targets; that has now been reduced to shortlist of 12," he said.
The scale that XPO has achieved over the past few years through a series of bolt-on purchases, followed by the transformational acquisitions of Norbert Dentressangle in Europe and Con-way in the US, means that over the past few quarters the company has seen large amounts of organic revenue and ebitda growth.
"When we do a deal it has to deliver extraordinary value to shareholders; frankly, we don't currently need to do a deal to deliver great shareholder returns, we are growing ebitda in the mid-to-high teens organically," he said.
Its second-quarter results showed group revenue grew 16% year on year to $4.36bn, while adjusted ebitda grew 18% to $436.7m, compared with $370.8m in the same period last year.
XPO's has two business units: Transportation, which comprises trucking, freight brokerage and last-mile operations; and Logistics, which is dominated by contract work as well as a smaller freight forwarding segment.
Transportation reported quarterly revenue of $2.89bn, up 14.5% on the same period last year, led by "increases in freight brokerage and last-mile in North America, as well as dedicated truckload transport in the UK and France".
Adjusted ebitda for Transportation grew by 13.7% year on year to $335.1m.
Its Logistics division saw revenue of $1.51bn, a 19.1% year-on-year increase, which came from high exposure to e-commerce growth, as well as growth in consumer-packaged goods and technology sectors in North America and the fashion sector in Europe".
Adjusted ebitda for Logistics improved to $134m, an increase of 20.6% as it benefited from site productivity improvements, although these were "partially offset by higher direct operating costs related to a record number of quarterly contract start-ups: 19 in North America and 18 in Europe".
Mr Jacobs said: "In Logistics, we implemented a record 37 customer start-ups in three months — and once again, the big driver was e-commerce. Our expanded sales force signed $2.1bn of new business this year through June.
"We have innovations under way in every corner of the company. They include the ramp-up of our XPO Direct distribution network, the build-out of our digital freight marketplace, the expansion of our last-mile footprint and the deployment of dynamic analytics for workforce planning. These are secular growth drivers that create sustainable value for our customers and shareholders."
He told The Loadstar $1.1bn of that new business had been signed in the second quarter – "the first time we have closed over $1bn in a quarter".
Mr Jacobs added that the focus for much of the rest of the year would be on preparing the company for the peak season.
"Right now all our customers are asking us to be prepared for a record peak season," he said, adding that a large proportion of its capex was earmarked for investment in technology – with some of its new developments proving remarkably popular.
He said: "We introduced our XPO Connect system [allowing hauliers to digitally bid for loads from XPO's freight brokerage team, substantially reducing costs for both parties] at the beginning of the quarter, and went from having zero users to 6,000 by the end of the period."