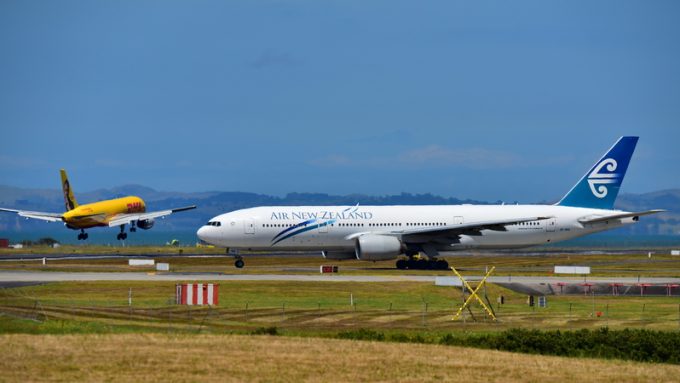 Forwarders in New Zealand are dealing with the "worst-ever" peak season for air cargo capacity.
Strict Covid policies have seen the country's borders closed to nearly all travellers since March 2020, with the lack of a re-opening plan exasperating the aviation industry.
For example, the Board of Airline Representatives New Zealand said last week: "New Zealand continues to lose vital air links ,due to the uncertainty over the border, putting more pressure on our supply chain. Once aircraft are redeployed to profitable high-density routes, the challenge will be competing to get aircraft to return."
Chris Edwards, group MD at Auckland-based Go Air Land Sea Logistics, said the airfreight market to New Zealand during the peak season was the "worst we can remember."
He explained: "There is a significant shortage in both belly space and cargo freighter options to New Zealand and, consequently, freight rates are extreme and the options poor.
"Much of this is a direct result of continuing closed borders and very few options for flights to and from the country. No import market is spared the effect, with backlogs of general cargo bookings stretching out for weeks."
Furthermore, he said, airlines were accepting express bookings at premium rates, only to then "increase that express rate again in order to guarantee the space".
Mr Edwards added: "This is also true of the carriers covered by the government's air cargo subsidy, with our own national carrier raising its rates significantly."
Last month, an extra NZ$190m (US$131.7m) was pumped into a subsidy scheme, now set to run until the end of March. Air New Zealand said it had carried over 100,000 tonnes of cargo since the subsidies kicked in last year, while the ministry of transport claims airfreight capacity has returned to 90% of pre-Covid levels.
However, Mr Edwards told The Loadstar: "Yes there are freighters coming to New Zealand covered by the government subsidy, but does this mean the freight rates are suppressed by the subsidy? Not at all. There looks to be no relief before the end of December, and we expect to see rates climb even higher in the coming weeks."
Unfortunately, shifting volumes to ocean freight is likely to provide little respite, with challenges and schedule problems at main container ports.
"There are far too many problems on the sea freight side at present," said Mr Edwards. "If anything, I'd say airfreight may be first to come right [in terms of capacity], if the government finally decides to open the borders next year – why they are not open now is a matter of contention in many quarters."