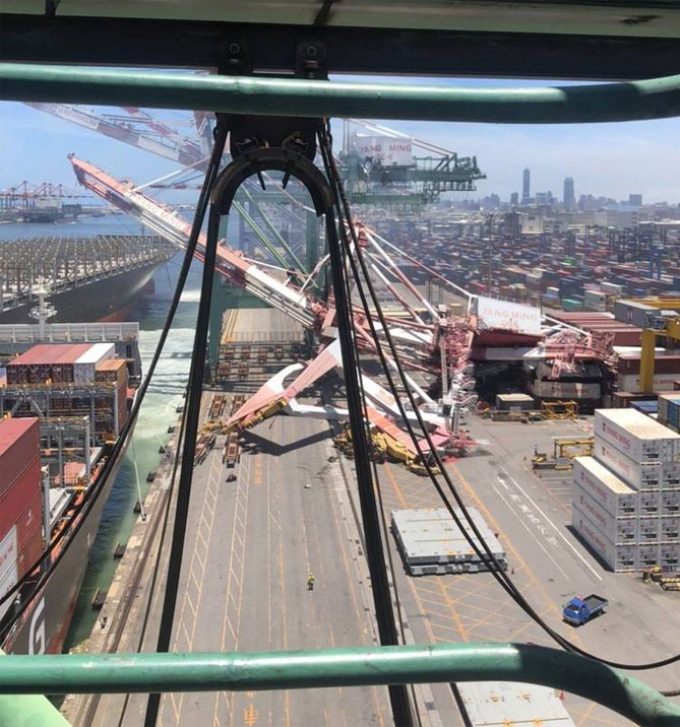 "Worse things happen at sea," goes the old saying, but occasionally a momentary loss of control as a large ship enters a port can bring carnage to relatively fragile landside gantry cranes.
In this YouTube video, the 8,540 teu OOCL Durban, appears to have started a sequence of events upon its arrival alongside at Kaohsiung, Taiwan, this morning, leading to the collapse of two gantry cranes onto a stack of Yang Ming-liveried containers.
According to FleetMon, the 2011-built chartered vessel, deployed by OOCL on one of its Asia-Australasia strings, made contact with two cranes with its stern at around 11.30am local time.
The damaged containers appear to be in an export stack ready for loading onto a Yang Ming feeder vessel.
Local press reported that one port worker suffered minor injuries in the accident. Several more were trapped, but were later freed uninjured.