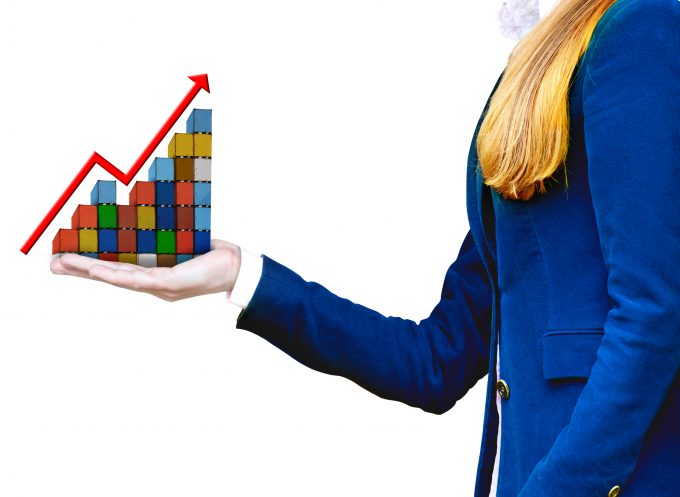 It's International Women's Day. Did you know?  Probably not. Women in logistics are there – but hidden.
We did some quick calculations, given that it is conference season, when the industry presents its face to the public.
Air Cargo India kicked off the event calendar with four women speaking – out of 43 in total. It sounds bad. But at 8.5%, it turns out to be a fairly good start – above average, in fact.
TPM, in Long Beach last week, managed to find 12 women to put on panels, while 115 men (91%) spoke. ICHCA, in Barcelona, managed just 4.5% female representation – two women (one of whom was the head of ICHCA).
Coming up, we have IATA WCS in Berlin. The opening plenary shockingly features just one woman out of 18 speakers.
Interestingly, some of the few women to speak at events are very senior – Dr Fang Liu is secretary general of ICAO. The keynote speaker at Air Cargo India was the extremely impressive Dr Parma from the ministry of civil aviation. Which means that in 'normal' roles, women are hugely unrepresented.
You could argue that women simply aren't in senior management positions, but it's not true. According to a pre-2009 survey, 20.5% of employees in logistics are women – a number which has undoubtedly risen. And yet, based on these conference programmes, organisers are still opting for significant under-representation. There are women of significant influence, for example, in air cargo: at Coyne, Air Canada, Schiphol, Geodis, to name a few. But even as moderators instead of panelists, they have been sorely neglected.
Does this matter? Well, yes. Diversity is not just a PC word, there are benefits for all. Watching panel after panel of white middle-aged males makes for a dull day – we want to hear new stories, told in a different way. There is a need for role models, not just for women, but for men too – we all need to see a new face of logistics.
But this is not a women's issue, it's a business issue. A report by McKinsey in 2009 showed that having at least 30% women in higher-level leadership positions significantly improves financial performance. Women make up almost half of the workforce, and more than 80% of the consumer market; of course they will bolster the bottom line.
SCM World today published a great infographic. Some 37% of students on supply chain courses are women, but the figure falls to just 5% holding top level positions. Yet in executive officer positions across industries, women comprise 15% of the total. The supply chain industry is falling behind.
So, are quotas necessary? "From a supply chain point of view, we would never start a project where we anticipate change without having a target," said Deutsche Telekom's Eva Wimmers.
"If you're going to be measured on something, you tend to deliver on it. We've put targets in place and as a result we see an increase in women in supply chain," Sandra Kimmont, head of Unilever's supply chain academy, pointed out to SCMWorld.
But let's not forget those companies that – at least today – are promoting their diversity.
#DHLWomen is a great twitter feed – Melvin Ang, for example, from its Asian ecommerce division called for more spending on education and less on war and weapons. Air-India is operating the world's longest flight with an all-woman crew today. Lufthansa and Brussels Airlines are also operating with a women-only crew, while Virgin, XPO Logistics, DB, UKWA and various maritime agencies have all noted the day, at least.
We are going to give the last word to a man – Kevin O Mara, SCMWorld's chief content officer: "It's not just about fairness, but in fact better performing supply chains. The time to start knocking down these barriers is now."
Companies and event organisers, take note. You can do so much better.