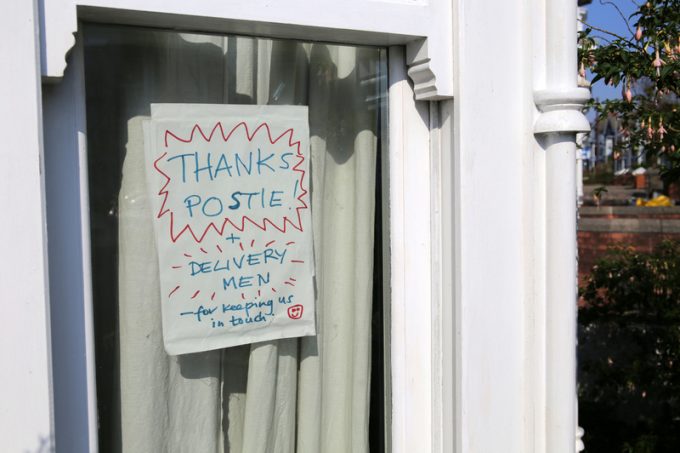 Spiking e-commerce volumes are putting private and public parcel carriers under strain, prompting some desperate measures.
This month the Swiss postal service announced it "could not cope" with the volume of parcel traffic and would limit daily volume allocations for its 100 largest customers.
It had already expanded sorting activities to Saturdays, but evidently this was not enough to process the surging traffic.
According to DHL Parcel Germany, volumes kept rising and have reached levels normally seen in the run-up to Christmas, and the Norwegian postal service has reported up to 450% growth in residential deliveries.
Horst Manner-Romberg, principal of parcel logistics research and consulting firm M-R-U, confirmed the strong growth, but added that B2B volumes had collapsed almost entirely, with many businesses closed and shipments of parts and components down drastically.
Moreover, many e-commerce merchants are actually hurting as traffic in garments, shoes, electronics and books has fallen.
Overall, parcel traffic has actually declined, as the rise in B2C shipments does not compensate for the drop in B2B traffic, Mr Manner-Romberg said.
And operators are struggling. Those with exposure to the B2C market have been stretched severely, partly because of staff shortages, he noted. In the first week of April, only 11,600 of the 53,000 employees of the Spanish postal service were working.
Measures to prevent the spread of Covid-19 are also taking a toll on productivity. Most operators have split their staff sorting parcels at their hubs into two groups, so one can continue working if the other is hit by an outbreak and has to quarantine all members, Mr Manner-Romberg said.
As a result, staff are overworked and productivity is suffering, he added.
Other operators have reacted to the Covid-19 outbreak with drastic measures. The French postal service closed 90% of its outlets and halved delivery frequency to three days a week, but was forced by the government to reverse this decision.
More creative responses to the situation have included contactless deliveries and operators inserting warehouses into the chain to control the flow of parcels to their hubs to keep them running longer – although this has forced them to extend delivery windows, as parcels processed at the hub during the extended periods miss the linehaul and have to be moved later.
"Volatility is a big challenge," said Mr Manner-Romberg. "One day volume can be 10% less, the next 15% higher." He added that DHL Freight currently planned two to three days ahead, as it has no reliable visibility beyond that window.
At least postal services have no planning problems with international parcel flows at the moment, as these have been mostly suspended owing to the collapse of international air cargo connections. Only letter mail is still flowing between continents at the moment.
The financial impact of the situation is dire for some players. The US Postal Service has asked the government for support to the tune of $75bn, through a combination of cash, grants and loans, warning it is in danger of running out of cash. Management expects a $13bn shortfall in revenues tied directly to Covid-19 in the fiscal year, which could grow to $22bn over 18 months, and beyond $54bn within the next decade.
Mr Manner-Romberg believes the impact will vary from one operator to another, depending on various factors, but there will be pain all around, he added.
"Nobody will emerge unscathed," he said.