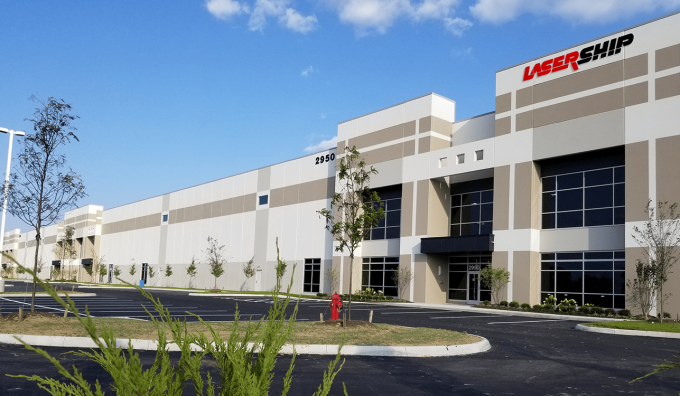 Over the past couple of years small parcel carriers have gained ground, as behemoths FedEx, UPS and US Postal Service were inundated with traffic, to the point of having to reject some business.
But as volumes have shrunk, the large players have begun to reclaim ground from their smaller competitors.
Two years ago, as e-commerce volumes went through the roof, shippers were scrambling for capacity as the surge in traffic stretched the capacity of the large players, nudging them to decline or actually drop some lower-margin business.
FedEx ruffled a few feathers that June when it informed some large customers, at short notice, that its FedEx Freight unit would no longer pick up their freight – part of "customer-specific actions to control capacity and avoid backlogs in the most capacity constrained freight service centres".
Steep increases in rates and surcharges also led some shippers to the conclusion that they had to look for alternatives, which produced heightened interest in regional parcel carriers. Many of these rose to the opportunity with alacrity.
To boost their competitiveness, a number of them struck partnerships with technology providers, such as GLS teaming up with Tusk Logistics, or Better Trucks aligning with Shipium. In most cases, these aimed to include their services in the delivery options on the websites of online merchants.
Arguably the most ambitious and prolific was LaserShip and OnTrac, which merged in a $1.7bn takeover in autumn 2021 with the goal of establishing a parcel carrier with national coverage to rival the large players.
The combined entity still has some gaps on the map to fill, but has taken ambitious strides. Last year it spent $100m on the creation of a sorting hub near Philadelphia and facility expansion in Columbus, Nashville and Charlotte.
The swagger of the rising player was evident in early December, when LaserShip announced an average general rate increase for 2023 of 6.9%, the same percentage by which FedEx and UPS were raising their average charges. In addition, like its larger competitors, LaserShip also hiked ancillary fees.
In recent months, however, the momentum has slowed as e-commerce volumes lost momentum. In a report issued on 2 March, rating agency Moody's downgraded the debt rating of LaserShip, citing "very high financial leverage, weak liquidity and moderate scale in the competitive e-commerce residential market".
And the present environment makes it difficult to boost margins. Instead of shippers scrambling for capacity, it is now carriers struggling to attract or keep customers. According to consultancy ShipMatrix, the US Postal Service fills only 55% of its published capacity.
Like some other observers, ShipMatrix does not expect the situation to change significantly before next year, which augurs further pressure on rates and carriers' margins. Moreover, LaserShip and other smaller carriers are now coming under increased competition from the big guns. According to some reports, FedEx and UPS have stepped up efforts to attract customers and are offering discounts.
For larger shippers, who had lost their appeal to the big integrators during the e-commerce boom, due to the volume discounts they received, this is an interesting development. As the integrators seek to attract volumes to boost use of their networks, they see an opportunity to use their weight to gain new discounts.
However, John Haber, chief strategy officer of Transportation Insight, does not think that LaserShip management has bitten off more than it can chew.
"They're getting volume, but they're handcuffed in certain aspects. Certain segments they can't do as well as UPS, FedEx," he commented. "They will be fine in the long run, but continue to have short-term challenges."
Shippers that got burned in the capacity squeeze of 2021 will hope he is right. Meanwhile, there is the spectre of a possible strike at UPS this summer, while pilots at FedEx have made noises about such a move, due to frustration over lack of progress in contract negotiations.