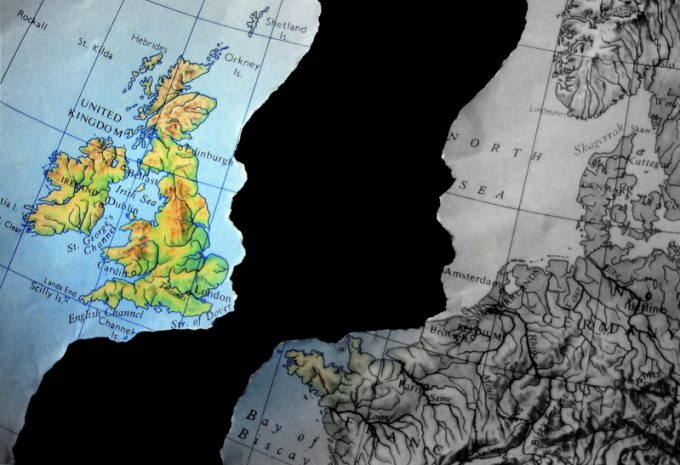 Industry associations have reacted badly to the UK government's latest round of technical notices explaining what will happen if the UK leaves the EU with 'no deal'.
The Road Haulage Association (RHA) said it was "astounded" by the guidance on commercial road haulage in the EU.
The guidance noted that hauliers may no longer be able to access the EU with a community licence, and would be blocked from cabotage.
While EU member states may choose to allow UK haulage firms to operate – they may not. If not, hauliers would need to apply for a European Conference of Ministers of Transport (ECMT) permit scheme – but these are limited in number.
"We expect demand for ECMT permits will significantly exceed supply," said the government note.
It added: "Hauliers and businesses should consider what contingency plans they need to have in place for the movement of goods if there are delays at ports. This may include consideration of:
alternative routes to move goods by roll-on, roll-off haulage;
alternative modes of transportation, such as containerisation or unaccompanied trailers;
appropriate arrangements to allow for disruption to supply chains."
The RHA said it was astounded by the recommendation to consider alternative modes.
"Goods are moved by road because of speed and efficiency – the UK relies on its incredibly efficient supply chain for consumers and businesses to get the things they need," said RHA chief executive, Richard Burnett.
"This would very quickly put the manufacturing sector under severe pressure and the hauliers they rely on out of business."
The RHA added that it was unclear whether EU hauliers would also need new permits to enter the UK, and that it was concerned over the lack of information on the Irish border.
"It's essential that if there's 'no deal', it is accompanied with the already agreed implementation period to give businesses a chance to avoid chaos in the supply chain."
The guidance on importing animals and animal products also brought concern, with the government indicating that operations could be delayed by a minimum of six months, until the EU and UK sorted minimum regulatory standards.
"Today's technical notices lay bare the realities of a no-deal Brexit – more delays, extra costs and an explosion of red tape for retailers," said Andrew Opie, director of food and sustainability at the British Retail Consortium.
"We're faced with the very real possibility of chaos at ports, putting a block on food imports and exports. The UK's food supply chain is based on 'just-in-time' principles. There are big question marks about whether the government's proposed new IT systems to help with food imports will be ready in time.
"Retailers are also now faced with a mountain of new labelling requirements, as well as paperwork and red tape, particularly for products such as fresh meat, fish and some dairy products."
Food and Drink Federation chief executive Ian Wright noted the " the grisly prospect of a 'no-deal' Brexit".
"We face chaos at the ports, serious disruption to food supplies, increasing business costs, rising consumer prices and ever more administrative burdens on the food and drink industry.
"Upon leaving the EU, UK exports would face the EU's prohibitively high WTO 'Most Favoured Nation' tariffs, which would make many products uncompetitive and threaten the success of more than £13bn of our industry's annual exports.
"UK food and drink manufacturers will need to make immediate and costly changes to product labelling. "The limited timeframe for such changes and the accompanying administrative burdens further threaten the success of UK export sales to the EU, our largest export market.
"Consignments heading to the continent will require physical and documentation inspections as they enter the EU and within hours this will result in turmoil at Calais, which does not have a border inspection post. A transport backlog will mean our essential imports from the EU will be similarly disrupted, with ferries, lorries and trains unavailable to transport food to this side of the Channel.
"While the UK may not run out of food and drink, it will certainly be scarcer and more expensive.
"Our politicians act as if they have six more months to conclude a withdrawal agreement. In fact, today's official confirmation of just how bad this scenario would be is bound to encourage businesses and shoppers to consider, now, stockpiling, buying-ahead, hedging currency risk, procuring additional warehousing, relocating production to the EU and other practical measures to secure supply. These actions in turn will increase prices and begin to distort markets immediately."
The Freight Transport Association had the most positive response to the government notices, saying it was "overdue" but welcome, but gave little detail.