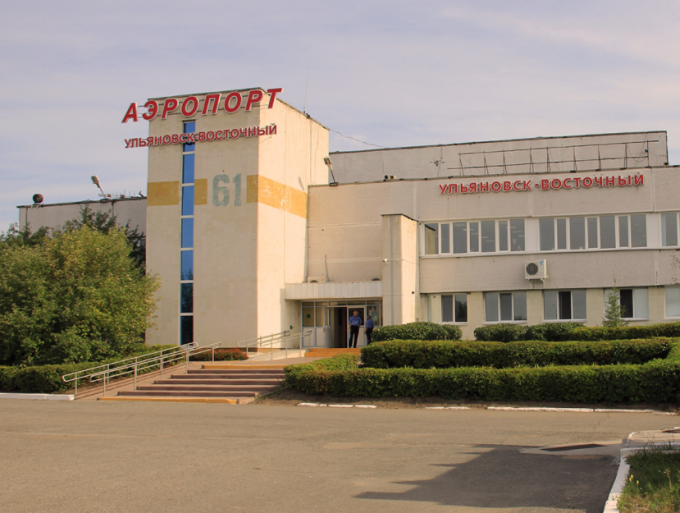 Russia is developing an international multimodal cargo hub at Ulyanovosk, east of Moscow, to support increased trade with Iran.
The trade flow will begin next month with services from Volga-Dnepr Airlines, operating Il-76 flights from Ulyanovosk to cities in Iran.
Russia media reports that exporters would store goods destined for Iran in warehouses at the special economic zone next to the airport.
The logistics hub could be operation in 2018.
Iran and Ulyanovosk are connected via the Volga River, which flows into the Caspian sea, offering multimodal possibilities for trade flows between them. The region is also hoping to export goods further afield, to South-east Asia and Europe.
"Given the favourable geographical position of Ulyanovsk, to miss such a big market is wrong," said Ruslan Gaynetdinov, chairman of the Corporation for Enterprise Development of the Ulyanovsk Region, speaking to Russian media. "Ulyanovsk exporters – grain, furniture, doors and others – are in great demand in Iran."
He added that the Volga-Dnepr operations opened an opportunity to start more international routes and form a new aviation hub, away from Moscow.
It will be welcome news to Volga-Dnepr, which this week is expected to fly satellite equipment between California and a NASA facility in Florida. But the carrier has suffered decreased volumes in one of its key verticals, the oil and gas industry.
According to figures released by Russia's Ministry of Transport, the airline was only the fourth-largest cargo carrier in the country between January and September, after AirBridgeCargo, Aeroflot and S7, and it saw volumes slip 14%, year-on-year.
The accuracy of the figures is hard to determine, however.
AirBridgeCargo (ABC) today announced another record year, with volumes up 29%, year-on-year, between January and the end of October, to 498,177 tonnes.
Ministry of transport figures, however, claim ABC's volumes rose just 1% between January and September, to 362,974. Even accounting for one additional month, the difference is large.
ABC is operating several freedom flights via the Netherlands and Germany, after receiving more traffic rights in August – volumes on which may not be included in Russia's statistics.
ABC's figures also include "ACMI partner aircraft" – or Cargologicair, which Russian figures would not. However, this is likely only part of the explanation.
One source thought that Russia's figures were inaccurate. ABC was unavailable for comment.
In other freighter news, Turkish Cargo has launched a weekly freighter service to Chennai.