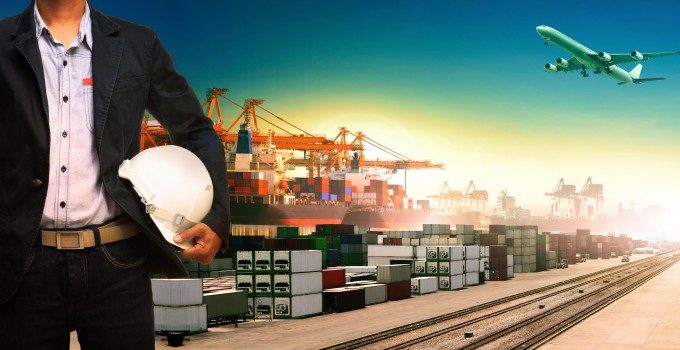 IATA is keeping silent over a call for an ethical air cargo industry standard. Last week, following the outcry over the death-by-trophy-hunter of Cecil the lion in Zimbabwe, Virgin Atlantic urged the association to develop "a strict ethical cargo policy to clearly identify shipments not acceptable for carriage".
The carrier, which has had an ethical policy for more than three years, wants an industry-wide agreement to eliminate shipments of hunting trophies and endangered species.
"The air cargo industry already enforces a range of industry standards so we believe the adoption of an industry-wide ethical cargo policy is more than achievable," John Lloyd, senior vice president cargo for Virgin told The Loadstar.
"This is something we have been passionate about for many years and with what we have seen from other airlines in the last week or so there is a strong momentum building and an opportunity not to be wasted."
IATA, however, would not be drawn on the subject. It issued a statement confirming only that there was no policy and that it was up to governments to enforce rules.
"There is no single industry position on shipping animal trophies, although a growing number of carriers are refusing to accept this kind of cargo.
"IATA is focused on tackling the illegal trafficking of endangered animals and plants and their products. This trade is increasing with criminals using increasingly sophisticated smuggling methods. The responsibility for enforcement of the rules governing international wildlife trade is clearly with governments."
IATA has been working with the UN body, Convention on the International Trade in Endangered Species (CITES), to reduce illegal trades in wildlife, and signed an MoU to cooperate on developing standards and best practices for its Live Animals Regulations, Perishable Cargo Regulations, and the CITES Guidelines for the Non-Air Transport of Live Wild Animals and Plants.
IATA's spokesman added: "Airlines, particularly front-line staff, can be an invaluable source of information on suspicious passenger behavior and unusual shipments."
Virgin however, has urged for greater action from the industry over what it carries. While many airlines have now banned shipments of shark fins, it is not clear to customers which airlines have a consistent ethical policy.
Last week several airlines, including American, United, Air Canada and Qatar announced that they would not carry big game hunting trophies such as buffalo, elephant, leopard, lion or rhino. South African Airways and Emirates announced a ban earlier this year.
Delta, which had been accused of being a major shipper of hunting trophies, as the only US carrier with a direct flight to South Africa, also implemented a ban, after 57,000 people signed a Change.org petition to Delta chief executive Richard Anderson.
Not every airline agreed, however. UPS and FedEx said they would abide by the law, not subjective ethics.
"There are many items shipped in international commerce that may spark controversy," UPS public relations director Susan Rosenberg told The Washington Post. "The views on what is appropriate for shipment are as varied as the audiences that hold these views.
"UPS takes many factors under consideration in establishing its shipping policies, including the legality of the contents and additional procedures required to ensure compliance. We avoid making judgments on the appropriateness of the contents. All shipments must comply with all laws…"
FedEx said it would move "legitimate shipments".
Mr Lloyd said that an industry standard was needed. "One of the reasons why we believe an industry-wide policy is needed is to remove confusion and inconsistencies from the air cargo market."
Virgin Atlantic has a much stricter policy than most airlines, and it seems unlikely that other carriers would follow its lead. The UK airline will not carry day-old chicks or hatching eggs, because of the high mortality rates – but those shipments are good business for many airlines. It also refuses to carry blue fin tuna, meat or products from Cetaceans, furs and pelts.
Mr Lloyd insisted that the carrier's policy not to carry animals for research purposes did not affect its relationships with pharmaceutical companies.
But its admirable policy of putting ethics over profit seems unlikely to be supported by others – including IATA.
"It could be said that we may have lost business as a result [of our policy] but we are confident we made the right ethical decision, and we continue to stand by it," said My Lloyd.
"It's great to see other carriers adopting similar policies but an industry-wide agreement that all airlines support would be a significant step forward in helping to prevent such shipments."
ATW is compiling a list of ethical airlines here.