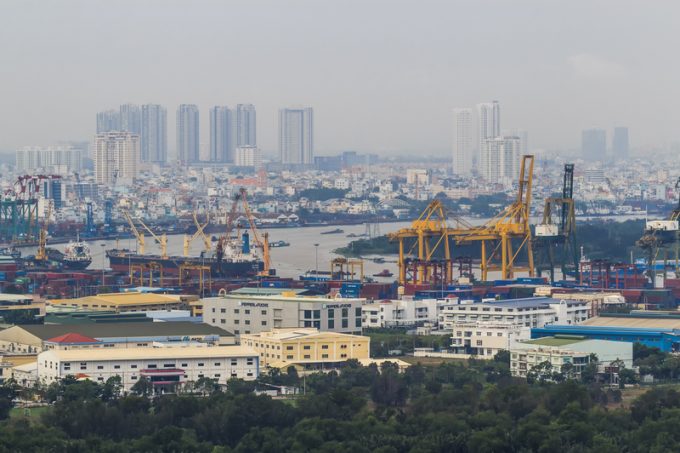 It's getting harder and harder for SMEs to find container shipping space ex-Vietnam, opting instead for short-term storage.
Demand for Vietnamese goods is higher than ever, according to forwarders in Ho Chi Minh City, but only multinationals can afford the current steep freight rates.
One local warehousing executive told The Loadstar: "SMEs are looking for overflow warehousing space since they can't afford – or are not willing to pay – the incredibly high ocean freight rates.
"Others are simply unable to secure any containers, since they do not have the same importance or volume as the multinationals.
"We receive a good amount of requests on a weekly basis for short-term storage, since many companies prefer to wait and see how the situation develops, hoping rates will decrease in the near future," he added.
And Marc Guilhem, owner of Cargoteam, said that to secure containers and space, customers needed to book up to four weeks in advance.
"Shipping lines' local offices will prioritise spot market rates that are two-to-three times the price of contract rates," he added. "But even then, if the volume of containers required for the booking is high, we can't always secure the space in one go, and have to split the shipment."
Some carriers have already said they were fully booked until June, Mr Guilhem added, while others said that, while they've ordered more containers, China is willing to pay more per box, so "they don't know what volume of containers will be attributed to which market".
Meanwhile, there are rollovers of one-to-two weeks, he said, mostly due to port congestion and delays of vessels returning with empty containers.
"Unfortunately at this point all industries are impacted, especially the low-value products; their export volumes have been reduced tremendously due to the added costs," said Mr Guilhem.
"But imports are affected too, because while Vietnam is one of the top countries in terms of Covid-recovery economically, and orders from overseas clients are rising, importing raw materials for manufacturing is an issue."
He said more capacity to Europe and the US would be helpful, but cautioned that port congestion in destination markets and lack of equipment was "critical", providing little hope of freight rate relief any time soon.
"Some clients are awaiting for ocean freight prices to fall, but I don't think they will come down until Covid is over – so not before this year ends," he said.
At the same time, most clients avoid airfreight as that cost is "tremendous", added Mr Guilhem.