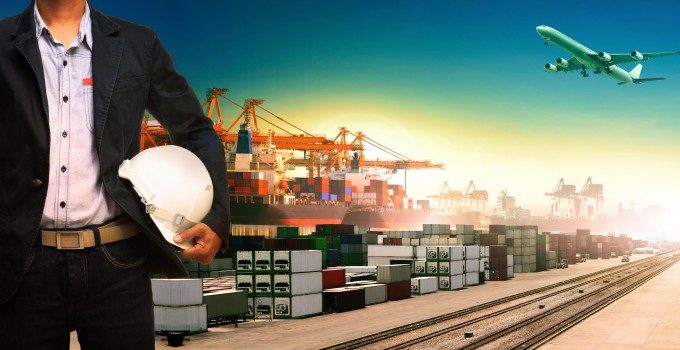 The trade war is likely to dampen second-half air and sea cargo growth between the US and China, but greater production in South-east Asia and an increase in ad hoc air cargo could also be on the cards.
"We anticipate both ocean and air freight movement between China and US will be hit in the second half of the year," said Edwardo Erni, Kerry Logistics' managing director for China and North Asia.
He said customers were reacting differently to the escalating tariffs.
"Some move their sourcing bases to peripheral countries, some hold purchasing orders until more clarity on trade wars is seen. If the situation continues, supply chains will inevitably be reconfigured to counterbalance the impact of tariff increases," Mr Erni added.
For the time being, at least, further increases appears to be the likely scenario. As promised, the US will increase its 25% tariffs on $34bn of Chinese goods to $50bn on 23 August. Beijing is set to swiftly follow suit, which could then trigger the next proposed US escalation: 10% tariffs on another $200bn of Chinese exports.
"We anticipate trade volume between China and US to be more volatile with less predictability due to rapid changes on trade policy between the two countries. However, more volume will be shifting to other countries in the region," noted Mr Erni.
Indeed, Kerry Logistics group managing director William Ma Wing-kai recently told the South China Morning Post that, in a bid to skirt US tariffs, manufacturers began moving parts of production lines out of mainland China to South-east Asia as early as March – a "re-allocation of global production bases."
Hong Kong Air Cargo Terminals (HACTL) executive director Vivien Lau said the company expected to see an impact from the tariffs, given that the US and China are both important markets for Hong Kong.
"But it is difficult to predict the extent at this time," she told The Loadstar.
In 2017, HACTL's volumes increased 8.9% to 1.8m tonnes. Ms Lau said this had been driven by a large number of charter flights during the last quarter.
"This business can be unpredictable. In November, for example, we handled 102 freighters in 24 hours – a record for HACTL, and probably the world."
The terminal's mid-year volumes are up compared with 2017, and Ms Lau said the overall first-half air cargo market was "still looking strong", but that growth was expected to moderate in the second half.
"With the trade war between US and China, it's hard to predict what will happen in the fourth-quarter peak. We have seen charter flights being operated earlier this year, rather than waiting until the fourth quarter, presumably anticipating potential worsening of trade conflicts."
She said one potential benefit of the trade spat could be increased ad hoc volumes.
"Air cargo tends to break down into planned volume and ad hoc volume. The trade war will definitely affect the planned volume, and airlines or freight forwarders will adjust air cargo capacity to match predicted demand.
"But air cargo also caters for ad hoc volume, which is created whenever there are disruptions in the supply chain cycle. If the trade war leads to pent-up demand, additional – mostly charter – capacity will then become necessary, and we could then see a benefit," said Ms Lau.