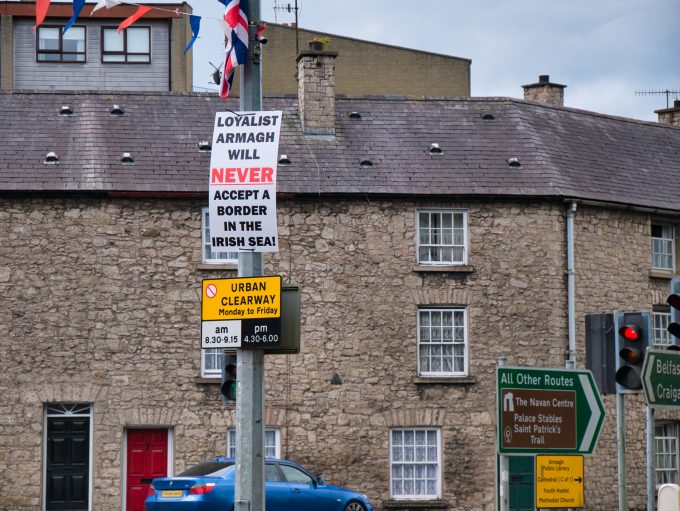 UK logistics leaders have welcomed changes to the Northern Ireland Protocol contained in the 'Windsor Framework', announced by the UK and EU this week.
Representatives from retail, forwarding and customs in the UK said the deal – still subject to a vote by MPs – would not only reduce post-Brexit tension with the EU, but ease the flow of goods across the Irish Sea.
Director of the Northern Ireland Retail Consortium Neil Johnston told The Loadstar: "Our concerns have clearly been taken onboard and we are grateful for all the hard work done by all involved. We shall examine the documentation and very much hope it will prove possible to implement at an operational level in a manner that means we can continue to deliver choice and value to Northern Ireland consumers."
UK prime minister Rishi Sunak said checks would be in place for British goods destined for the republic, but all goods travelling to Northern Ireland would go via a "green lane", with the EU returning powers on VAT and alcohol duty applicable to these goods to the UK – moves Mr Sunak said ended the current "border in the Irish Sea".
MPs will also get to see the full detail, with the European Court of Justice's role expected to come under particular scrutiny, as will the agreements surrounding EU state aid and other regulations expected to remain in place.
Customs officials seem fairly confident it will get approval in Parliament, having gained the support of the Labour opposition.
One broker said: "I was looking to help out one company that was spending a fortune on health certificates, vet fees, to get its fresh food over the border, but now, for their stores in NI, loads can be separated – it's clearly good news. It means they can offer a full-service line to NI and limit their supplies to Eire – although there will be vets wishing that gravy train hadn't hit the buffers."
However, CEO of iCustoms Adnan Zaheer warned that "little has been said" about reporting requirements and restrictions for those moving goods to Eire.
He said:: "It's not all rosy for traders. In southern Ireland, full customs procedures will still be needed, and solutions will still be needed from customs providers to streamline declarations and improve checks to unlock international trade."