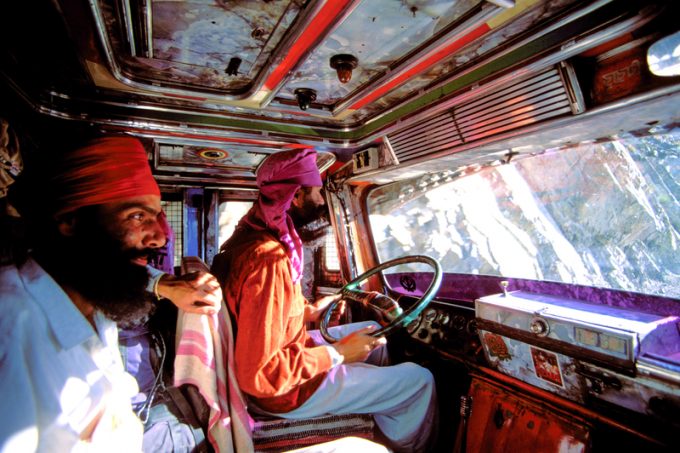 Offering a £5,000 ($7,000) signing-on incentive may bolster UK-based logistics firm Gist's driver pool, but smaller hauliers are not convinced it will help the wider industry.
Gist announced the new recruitment policy last week, as it seeks to satisfy the haulage needs of customers, including Marks & Spencer.
New drivers will receive an initial £2,000 to sign on, with three annual "retention payments" of £1,000 for continued service
The firm's temperature-controlled logistics MD Julian Bailey said: "We're hoping to entice experienced drivers back into the industry.
"These may be those that have recently retired or moved to alternative careers and, in the longer term, we're hoping to encourage younger people to consider driving as an attractive career choice."
Other haulage firms responded to the news by describing it as "nice if you can afford it", another saying it was a "big shout" by Gist.
"It is certainly not something smaller hauliers could afford, but something like this to incentivise people to come back into the industry is surely a good thing for everybody involved," one owner told The Loadstar.
Enticing former drivers back into the sector is seen by many as essential in the short term, but some drivers say money from haulage firms alone will not solve the driver shortage crisis.
One driver told The Loadstar the pay was comparable with warehouse work, but the hours meant more time away from their young family "with no real added benefit", particularly as the job and treatment of drivers left them feeling unappreciated.
Another driver said only by addressing structural failings and hostile attitudes towards drivers would their numbers climb sufficiently.
One of the independent haulage firm operators added: "Yes, we need this cultural reset for sure. We do treat our drivers like people, call them by their names, speak politely with your please and thank yous.
"The big boys seem to have so many drivers called 'Buddy' it's crazy. The £5,000 scheme is a good thing though, I might use it myself."
Gist said its financial incentives were intended as a supplement to the driver training programme it launched in 2019, which is set to reopen next month, aiming to boost homegrown driver numbers. It also assists those re-training as drivers and is offered to trainee apprentices and Gist employees changing career paths.