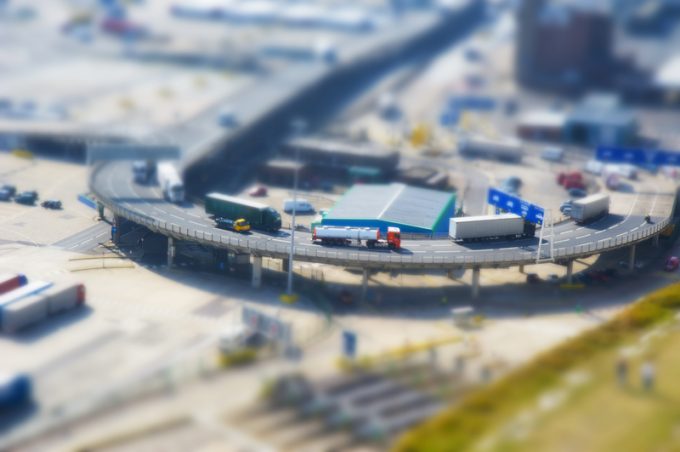 The UK government is exploring plans to expand the number of inland border control posts (BCPs) to handle any overflow customs checks in the post-Brexit environment.
With the UK's final departure from the EU set for 1 January, an updated border operating model confirms that a further five inland sites are being studied as potential BCPs.
Facilities at Thames Gateway, Birmingham, Holyhead, Fishguard/Pembroke and Dover would increase the number of BCPs to 10 and would be intended to become operational in July.
According to the operating model: "From July 2021, infrastructure will be needed to meet the further requirements of full border controls on EU goods, including customs compliance checks.
"Much of this infrastructure will be located at ports and border locations, but where this is demonstrated not to be possible, HMG will provide inland facilities."
Existing "intended" sites, including at Ebbsfleet, North Weald Airfield, two in Ashford and a site in Warrington still awaiting planning permissions, are set to go live in January.
All 10 will be required to conduct checks for customs, common transit authority processes, market surveillance checks and sanitary and phytosanitary controls.
However, with the transition period's end just 13 weeks away, questions have been raised over the home secretary's assertions that the plan ensures "control of our borders".
Supply chain consultancy Scala's executive director, Dave Howorth, described the update as "extremely last minute" and he expects "severe border disruption".
"How are they possibly going to be ready for 13 weeks' time?" he asked. "It points to government expectation that there is going to be severe border disruption come January – which we, as an industry, have been warning about for years."
He added the updated border operating model suggested Westminster was still in the process of confirming the necessary infrastructure requirements for Wales and Scotland; and that it was also "exploring" the expansion of one of the Ashford sites for conducting full border checks by July, noting that even if viable it would still require regulatory approval.
Mr Howorth said the impact of this level of disruption could be "enormous", particularly for short shelf-life items.
"The ramifications of perishables being delayed by even a day – which, given drivers' hours, may be caused by a delay of just hours – could be hugely significant," he said. "Furthermore, the increased time it takes to travel to and from these inland border sites will also disrupt transit times, as well as both delivery and collection schedules."
The news follows a leaked letter from Brexit minister Michael Gove which appeared to lay the blame for expected 48-hour delays and queues of up to 7,000 trucks in Kent on an unprepared logistics sector.
But Mr Howorth said the industry' had sounded repeated warnings of potential delays, caused by government-generated uncertainty.
Should such delays become a reality, he suggested, the combined daily cost for the industry could exceed £3.5m.