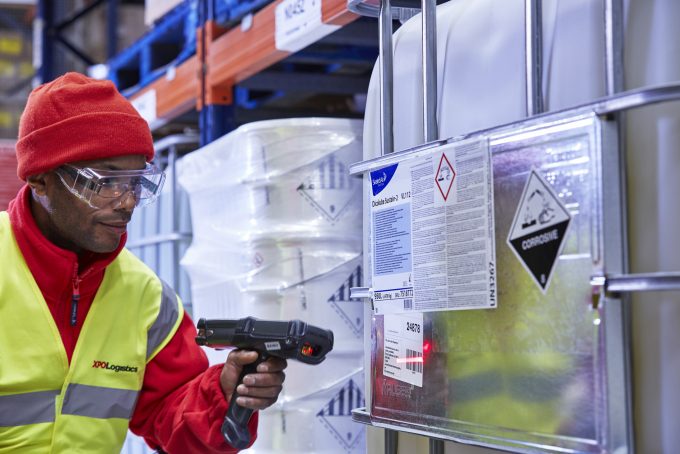 After almost five years of sometimes frantic merger and acquisition activity, XPO Logistics this week finally rewarded its investors by delivering its first quarter of net profit.
The US-headquartered logistics firm, which has seen rapid expansion over the past few years with a series of high-profile takeovers, posted a net profit of $42.6 for the second quarter, on revenues of $3.7bn, a 203% growth on the same period last year.
In second quarter of 2015 it posted a net loss of $75.1m, recording earnings before interest, tax, depreciation and amortisation (EBITDA) of $354.9m and has increased its 2016 adjusted EBITDA target from the $1.25bn, predicted three months ago, to $1.265bn.
Chief executive Bradley Jacobs told The Loadstar the quarter's results represented a "positive inflexion point in the evolution of our company".
Mr Jacobs said that the top line growth to the company's earnings were led by its last-mile delivery services and truck brokerage business in the North America and its contract logistics operations in Europe.
"The tremendous growth of the e-commerce sector propelled margin expansion in our last mile operations," he added.
While some areas have seen volume growth, he added, other markets had been flat, but as the integration of its various acquisitions had continued apace with market weakness mitigated by significant cost decreases.
"Our less-than-truckload (LTL) business was the star performer of the quarter – its operating income was $115,5m, a 66% over last year, a record achievement and the operating ratio is now 86.7%.
"When we bought Con-way the operating ratio for its LTL business was the 17th best in the industry; now it is second best after Old Dominion.
"And the reason was that we managed to increase pricing by 5.5% even though our volumes were down," he said, adding part of lower volumes was due to its willingness to lose low-margin and loss-making volumes.
At the same time, sales, general and administrative costs were vastly reduced due to the absence of acquisitions.
"We started to benefit from synergies and reduced headcount as we have streamlined staff levels," Mr Jacobs said, adding the firm would now focus on building up market share organically.
"We have positioned the company to provide exactly what our customers want – a multimodal, end-to-end supply chain solutions provider. There is a $1trn business market covering Europe and North America, and we have just a 1.5% share," he said.
For the six months ended June 30, XPO reported total revenue of $7.2bn, a 276.7% year-on-year increase, while net profit was $22m, compared with a net loss of $90.3m in the same period in 2015.