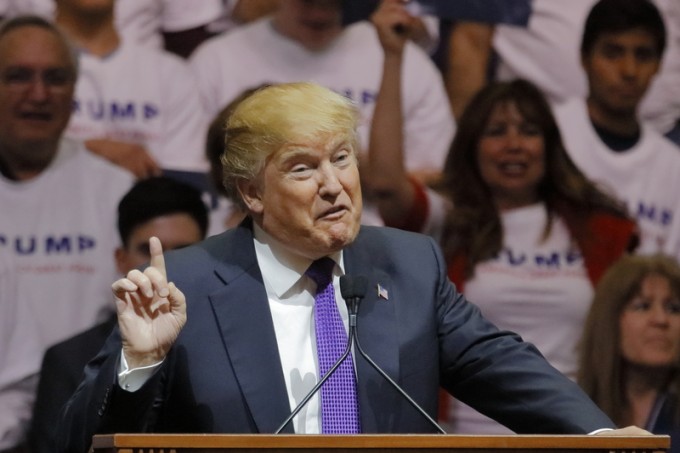 The risk posed by Donald Trump's appetite for a trade war with China could derail what promises to be a strong year for trade growth, a leading economist warned delegates at this week's TPM conference in Long Beach.
IHS Markit chief economist Nariman Behravesh said the biggest threat to global trade expansion this year would come from policy risks, and in particular Mr Trump's recent decision to raise import tariffs on steel and aluminium imports – the US president calling trade wars "a good thing and easy to win".
"There is a view in Washington that trade is a zero-sum game, but the fact is that trade wars are not a good thing and they are impossible to win," Dr Behravesh said.
"Even before retaliation from abroad, trade wars hurt your economy – a 25% increase in steel tariffs raises prices in other industry and that means job losses," he added.
In a similar move in 2002, George W Bush raised steel tariffs, which led directly to 200,000 job losses in steel-using industries, "more than the entire workforce in the steel industry at the time".
During his term in office, Barak Obama raised tariffs on rubber imports, which led to 1,200 jobs being saved – although this was calculated to have cost $900,000 per job.
Dr Behravesh said: "Tariffs are the wrong way of doing things, and it is very clear that they are strongly opposed within the administration; most republicans oppose them, most businesses oppose them and most investors oppose them.
"Let's hope that this is just sabre-rattling, because if we go down this path it will undermine the government's own growth agenda," he said.
In fact, shortly after Dr Behravesh spoke, Mr Trump's top economic advisor, Gary Cohn, resigned.
Supply chain consultant Tom Behrens-Sorensen argued that major US manufacturers should be worried about what steel-exporting countries might do in retaliation.
"I have no doubt that China has already planned its response, and Boeing is an obvious target, given that Airbus is an obvious alternative. And I understand that the EU has also looked at how it will retaliate – Harley-Davidson and Jack Daniels' are both obvious targets for retaliation, as well as the agricultural exporters in the Midwest, where Trump has a lot of his voters," he said.
IHS Markit is forecasting global GDP growth rate of 3.5% this year, building on the 3.2% seen in 2017, with global trade volumes predicted to grow at around 5% last year, this year and 2019.
If steel tariffs are not applied, the US economy is set to grow 3% in both 2018 and 2019, although firms will struggle to find staff as the unemployment rate is set to go down to 3% – the lowest since the Korean War, Dr Behravesh added.
"This means inflation will rise, and we think the Fed will respond with four interest rate hikes this year and four next year – so we have returned to a traditional business cycle."
He described the European economy as being "on a roll", due to a competitive euro and continuing liquidity provide by the European Central Bank, and GDP growth is set to reach 2.5% in both 2017 and 2018.
However, the "chaos around Brexit" had reduced the UK's growth prospects to 1.5%.
He added that China's slowdown would likely see its economy grow by 6.5% this year, declining from 6.9% last year, as the government continues to crack down on pollution, debt levels and speculative house building.