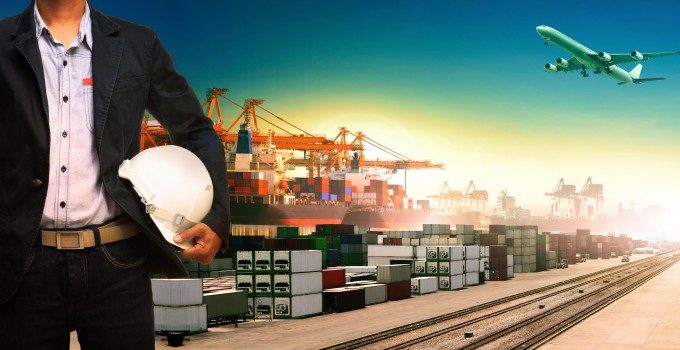 Shippers with sizeable volumes shipped under annual contracts should already be opening negotiations with their carriers for 2020, according to Drewry Supply Chain Advisers.
The reason is the continuing weakness of freight rates on the transpacific and Asia-North Europe container trades, said the analyst.
It noted that while container spot rates on the two largest deepsea trades had largely been in freefall this year – declining on average by 12% since the beginning of the year – that weakness had now spread to the contract market.
Drewry said its benchmarking club contract rate index, based on average transpacific and Asia-Europe contract rates of over 90 multinational shippers, had been falling since July, which was down 2% on June, while August saw contract rates fall a further 3%.
And it suggested that the spot rate weakness, in combination with carrier worries about slack demand, make it an opportune time for shippers to begin negotiating for next year – usually, contracts on Asia-North Europe are signed at the beginning of the calendar year, while for the transpacific it is around the beginning of May.
Drewry said: "Our recent experience of running ocean bids showed that some carriers are currently pricing very aggressively in the market and seem keen to secure volumes rather than profits.
"But there are usually some secondary risks with any decision and this is the case now with new tenders: shippers can expect to reduce their base rates by going to bid now and by using procurement best practices, we believe, but should not expect to be able to reduce or even freeze their current bunker charges.
"The two will soon move in opposite direction, due to the IMO 2020 regulation."
In a separate development, Drewry and the European Shippers Council (ESC) yesterday introduced a new BAF indexing mechanism and bunker charge guide to help shippers monitor and control bunker charges as use of more-expensive fuel required under the IMO 2020 low-sulphur regulation gets under way.
"By giving to shippers the possibility to better analyse present and future types of fuel costs this toolkit is representing a significant step towards a more transparent framework for the best interests of all parties," said Jordi Espín, maritime policy manager at ESC.
Drewry explained that the "process of adjusting BAFs is streamlined by identifying common standards and definitions on bunker price measurement periods, BAF adjustment periods, fuel reference prices and transparent indexing formulae".
It said that baseline BAF charges should be agreed between carriers and shippers before the shipping contract begins, but this allows the indexing mechanism to operate.
Once the contract period has been entered, the index would be adjusted through revised bunker charges based on the previous quarter's average price, which are then applied "contractually to the following quarter (with no need for negotiation)".
However, "consideration is given to an additional "interim" BAF adjustment to address the risk of huge volatility in the early prices of the new fuel".
"We believe that the ESC-Drewry IMO 2020 toolkit and its indexing mechanism will help improve transparency and fairness in how extra fuel costs incurred by shipping lines and forwarders due to the new regulation are passed on to exporters and importers," said Philip Damas, head of Drewry Supply Chain Advisors.