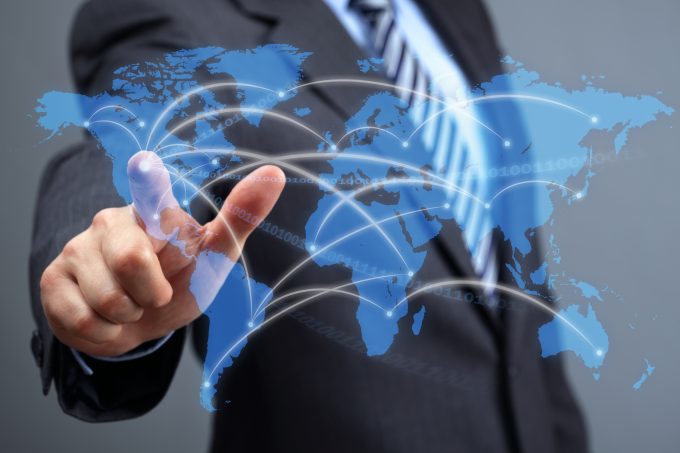 Medium and small air cargo forwarders must embrace digitisation in advance of new regulations, TIACA has warned – otherwise, it says, shipments simply "won't fly".
Doug Brittin, secretary general of the air cargo association, said: "If there are SMEs still in the manual world, it is not going to work. At the very least they should think about getting data to the carrier electronically."
He said ground handlers would also need to be "up to speed on the data", adding: "But the biggest onus will be on forwarders. If they don't have accurate data about a shipment, it won't get on a plane."
Mr Brittin last week attended the fifth session of the ICAO and World Customs Organization (WCO) Joint Working Group on Advance Cargo. While the US, EU and Canada are agreed that pre-loading advance cargo information (PLACI) is key,  the group realises that much of the detail, particularly concerning aviation security, is missing and there is insufficient commonality between regulators.
"It became evident that it was a bigger issue than we had all thought," he said. "We are starting to realise that there's more that we don't know."
The EU is ready with its regulations, with the new Customs Code coming in May and pre-filing PRECISE (pre-loading consignment information for secure entry) information beginning in June – although full implementation is not expected until 2020.
The US is still undergoing its ACAS (Air Cargo Advance Screening) pilot programme, by which carriers and/or forwarders may link directly to the US CBP system and submit a subset of data elements (shipper name and address, consignee name and address, pieces, weight, commodity as listed on the HAWB). Canada has no timeline for rule changes as yet.
"We have been encouraging joint collaboration between the three regulators, but we know we are not ready for a framework document," explained Mr Brittin.
He said there were four outstanding issues.  The first is the lack of testing for automated systems and data collection. In addition, "the response protocols for requests for screenings need a lot of work.  ACAS has tested nearly 300m shipments, and not a single one came up with 'do not load'.
"But there are a lot of questions: who is the regulatory authority in charge; is it destination or origin?"
The third key query is on routing and transfers: "When you have multiple regimes, when do you file the data? And will all the filings be the same, or will different authorities have different requests?"
Operations and compliance is the fourth issue: "Who does what and when has not been worked out yet. Forwarders are being encouraged to pre-file, but what happens when the data changes? Is there a penalty for incorrect filing?"
The working group agreed that instead of creating a framework document that would be incomplete, they would take "a time out" until March, to "get a handle on the issues", said Mr Brittin.
TIACA has set up a group consisting of players from each part of the supply chain to work on the detail.
"We will then work with the TSA and CBP, and engage with the EU and Canada. By mid-March, we will have a priority list for solutions. But the most important thing will be testing.
"Before people invest in the technology, it needs to be right, You can't change it afterwards. We can't stop the EU, which has already finalised it, buy we can work towards getting things more thoroughly tested and modifications made."
He added that: "By and large, the regulators are listening."
The first steps for the industry are collecting the data, he said. "We will know more by May but the hope is that by the second part of March we can set some parameters and test. It's pretty straightforward for the express industry but it's a whole different ball game for everyone else.
"This is a game-changer, people don't realise the magnitude of it. You need to know the issues, it's no good waiting till it's happened. This will be a driver to bring the industry into a digital environment."
For more background on these issues, go to TIACA's website.