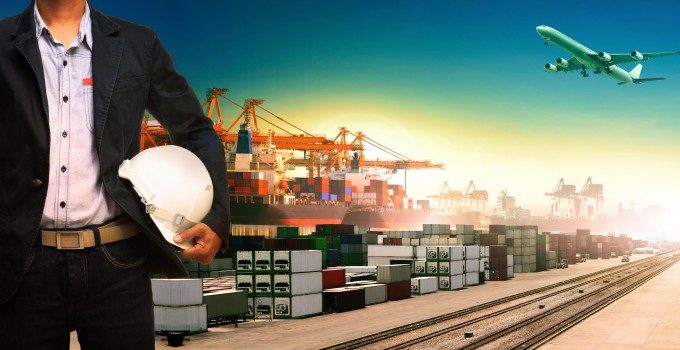 TIACA's Air Cargo Forum in Seoul has, possibly, been one of the most talked-about events in the air cargo calendar. Were enough people going? Was TIACA going to make any money? Was Seoul an attractive enough networking location for an event?
As exhibitions go, it was undeniably small – the smallest ACF ever, by many accounts. Footfall was low, and there was a dearth of airlines, the bread and butter of most events. And while TIACA claimed there were heavy-hitting forwarders in the closed-door meetings, there were next to none on the floor.
But the workshops were well attended and provided thought-provoking debates, and most exhibitors agreed that the size of the event gave more opportunities for stronger relationship building – and of course, there were more Asian companies and delegates than an air cargo event usually attracts.
But the question on everyone's lips was could TIACA weather the financial hit? In the past, ACF revenue has supported the association for the next two years or more. So is the death knell sounding?
Apparently not.
"TIACA shouldn't be, and mustn't be, about making money," said vice-chairman Enno Osinga. "Atlanta made more money than any other event, but did people think it was the best networking event? No.
"Yes, Seoul was disappointing. But we have enough money to continue."
TIACA is changing. Once a conference and networking organisation, it has switched its focus to become more of a lobby group, for an industry sorely in need of leadership as the environment in which it operates changes beyond recognition, and quickly. While cash from the ACF would undoubtedly be welcome, and is much missed, the association believes that it would be better to be sustained more reliably by membership fees, and the consequent participation of members.
Membership fees, as a result have gone up, ($750 a year for small companies,$2,000 for larger ones, and $10,000 for trustees). And yes, the association has lost members – although this year some 63 new members have joined.
There is also more change coming at the top. Mr Osinga, head of cargo for Schiphol, is to retire from the Amsterdam airport in October next year and so will relinquish the chance to become TIACA chairman in May, when the current tenure ends. This will leave vacancies for both chairman and vice-chair, as Oliver Evans too will step down after his year in charge.
And, during the Seoul event, Oliver Bijaoui, president of WFS, resigned from the TIACA board, prompting speculation of yet another rift after the noisy departure of Issa Baluch.
Although The Loadstar was unable to contact Mr Bijaoui to confirm the reason, TIACA claimed he left on amicable terms, feeling unable to commit sufficient amounts of time to the project. Another handler will be appointed in his place.
But although rumours of deep rifts, in-fighting and blood on the carpet appear to be largely unfounded, TIACA certainly has work to do – outside of the remit it has given itself. The industry seems sceptical of the value it is creating, and in some cases woefully ignorant about any of the work it has done.
Its misson is to implement change based on a vision of the future. There is no denying that the work it has done is useful – and some would argue that it is necessary for the survival of the industry.
With ICAO, TIACA is working to develop a new multilateral approach to air cargo traffic rights, essentially a freighters' charter which would liberalise air service negotiations for maindeck operators, which currently labour unfairly under the same constrained rights as passenger carriers. This could not have been done without TIACA's deepening relationship with ICAO.
It has also been examining the operational feasibility of advance data regimes, and working with regulators on how industry problems can be addressed. This was noticeable throughout the Seoul event –which, while lacking some stakeholder groups, had regulators from across the globe, who came to learn what the industry needed and not to lay down the law. This alone shows how far air cargo has come since the days when the TSA would issue a new, impossible directive and give carriers just weeks to implement it.
TIACA has established a best practices programme based on members' environmental initatives. It has developed a scorecard for various e-commerce initiatives. And, understanding the vacuum that might be left as experienced managers in the business start to retire, it is pushing its educational and training side – a replacement perhaps for the comprehensive cargo training programmes that carriers such as KLM bequeathed the current industry, but which are now long gone.
There is very little to argue with there. Good initiatives that are designed to ensure the industry survives, adapts – and profits.
Is it enough, however, to make up for changes to the association that many in the industry are steadfastly resistant to?
One source at a company very closely connected with TIACA said: "It is very hard work, and it is good for us as a company. I don't know about the industry."
Another said: "TIACA is a conference and networking organisation and any pretence otherwise is simply unfounded."
A newer industry participant said simply: "TIACA needs new blood."
Another source, again at a company closely connected with TIACA, said: "It has a long way to go in its structure and its perception in the industry. I think that some things it is doing in terms of advocacy doesn't bring the credit it deserves. But it has also lost the sense of identity that it truly represents the whole supply chain. And I'd like to see it lead on issues, rather than make bland statements.
"GACAG was supposed to solve issues that cropped up between supply chain members, like forwarders and airlines. But where did GACAG go? And why is TIACA not finding solutions or suggesting recommended practice for some of the thorny areas, such as surcharges. It needs to get more current as well as look forward strategically. If it wants respect, it is going to have to lead on issues that affect people now."
Mr Osinga admitted that TIACA has not communicated well.
"We have been doing, not talking," he said, and he acknowledged that change can be hard: "Change always creates uncertainty and unrest. But the industry is undergoing enormous change, and we want to manage for the future, not for the past."
Seoul was a mistake as a location for its ACF. But will TIACA survive it? Surely – as have most businesses that have had to weather uncertain times and wrong decisions in the past few years. But there is no doubt that it needs to bring the industry on board and convince it of its vision.