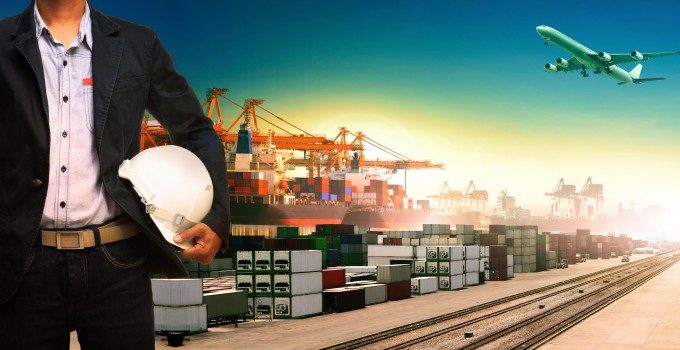 It's the season to strike. Disputes between management and unions are getting ever hotter under the collar – and as the economy slows it seems unlikely that this new wave of labour unrest is going to go away.
And it's affecting supply chains. There has been much talk recently of managing supply chain risk – whether it relates to earthquakes, tsunamis or ash clouds, shippers are increasingly looking at ways to mitigate disruption. But where environmental disasters place a hole in supply chains that can take some months to mend, strikes can be anywhere, anytime, all at once, short or long.
Today, for example, Costa Rica is facing another one-day strike in support of port workers at Limon and Moin, in a dispute concerning the concession for operating the port being awarded to APM Terminals.
It's a problem for the logistics industry, already suffering from volatile rates, overcapacity and lack of demand. Striking workers at ports and airports add another layer of uncertainty for the customers – which are unable to affect the outcome.
"It's a constant challenge to execute the logistics chain," said Volker Daut, head of destination transport and logistics for Adidas at TOC's container supply chain event. "We are striving for reliability and carriers should deliver what they promise."
Of course, he was speaking about general schedule reliability – but strikes are going to make the shippers' jobs even more difficult. And they are going to push shippers even faster towards near-shoring. Supply chains are complex enough already.
So what to do?
In the US west coast port of Portland, where a labour dispute over the plugging, unplugging and monitoring of reefer units in the container terminals has stalled operations for the past three weeks, it took a district judge to order the respective parties to meet yesterday with a special master appointed to direct the talks, and a gagging order that no one could talk publicly about them.
It is an extraordinary situation and has pitted the west coast dockworkers union, the International Longshore and Warehouse Union (ILWU) and the Pacific Maritime Association, the umbrella oragnisation that represents the interests of stevedores and shipping lines on the west coast, against the International Brotherhood of Electrical Workers (IBEW) and Filipino terminal operator ICTSI, a PMA member.
The ILWU wants ICTSI to hand over the two full-time reefer jobs, which have for a number of years been held by IBEW workers, to ILWU workers. In response, ICTSI and the port authority have accused ILWU staff in the container terminal of conducting a go-slow to make their point. (The ILWU denies this and says productivity is down due to ICTSI's failure to properly maintain equipment, although it is peculiarly convenient moment for that to have occurred).
Shipping lines are voting with their feet. The terminal's two container carrier customers – Hanjin and Hapag-Lloyd – have both stopped calling at Portland and switched to Seattle until the dispute is resolved; and local forwarders say that it costs between $600-1,000 to transport a box to Seattle.
Portland has long been a favourite point of exit for US exporters, particularly those shipping animal feed and grains to Asia.
So while that dispute seems set to run, and is based on just two jobs, elsewhere management have found a solution.
Tomorrow should have seen the start of a Swissport cargo handlers strike at Heathrow, the first of two three-day events that would have disrupted Heathrow's already challenging cargo operations. But thanks to some quick-thinking between the two sides, the row is now over.
The theme between supply chain stakeholders currently seems to be partnership – Adidas and other shippers called for collaboration and partnership at the TOC event. Handlers, road feeder services, airports and airlines all urged each other to work more closely together at the recent Air Cargo Handling conference. IATA is focusing on improving its previously sketchy relations with the freight forwarding community. The links in the chain are becoming stronger.
But all this work, integrating the disparate parts of the transport chain, will come to nought if management and labour within one company are unable to form a partnership. There's little point in a carrier's management spending its time and efforts in working out the best win-win with a customer, if it is unable to carry out its promises because it hasn't spent enough time ensuring smooth relations with its labour force.
Creating good labour relations must be part of best practice. And for companies to be able to deal with the ongoing onslaught of economic woe, they need solid, reliable relations with those that matter most – their staff.