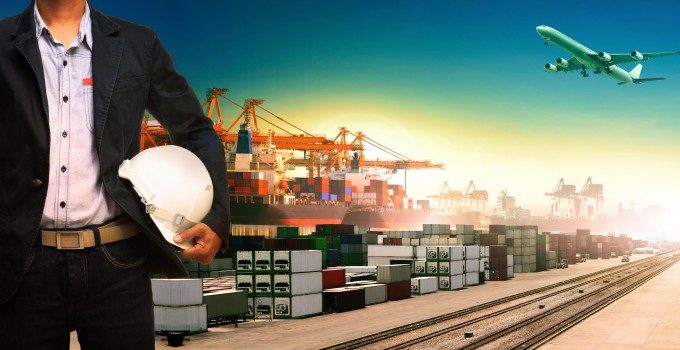 The continuing pressure on the UK's major supermarkets was again in evidence this morning, when the country's largest food retailer, Tesco, reported some of the worst sales figures in its history.
First-quarter sales in the UK were down 3.7% year-on-year, while international sales also fell, which means Tesco is likely to look to reduce supply chain costs in its quest to cut back on outgoings.
And it would appear that there is a lot of work that remains. Some who have observed the Tesco supply chain at close quarters say the division it is not immune to considerable waste, not least with its use of CHEP pallets.
The Loadstar understands that at least one company Tesco deals with, in terms of moving goods, has never had its CHEP account number requested.
If goods are moving between customers, the supplier informs CHEP of the number of pallets it is transferring and provides the pallet lessor with the account number of the customer receiving the units – thus transferring responsibility and cost of the pallet to the consignee.
However, in this case, despite taking delivery of hundreds of CHEP pallets from Tesco, it appears the retailer continues to hold responsibility, and pay for, the use of the pallets, even though they are no longer in its system.
However, the UK's largest grocer has made substantial inroads into cutting freight costs and transport carbon emissions. Under its plan F, it has reduced its road haulage spend in both the UK and Europe. The transfer of deepsea containers between its main continental gateway port of Bremerhaven and its chief European distribution centre in Slovakia has, since 2012, been entirely handled by rail, and it claims to have saved some four million road miles per year.
Tesco has also stopped using road freight to move general merchandise from Poland to its port-centric distribution centre in Teesport, and now uses a shortsea route from Gdynia in Poland operated by Containerships, which has a direct call at the port. This it said had reduced road travel by over 80% and saved it "over €300k per year".
Finally, for its apparel products sourced in Turkey, Tesco has also switched modes, using a Samskip multimodal service that sees 45ft containers shipped from Istanbul to the Italian port of Trieste and then transferred by rail to Cologne in Germany, before being carried by road for the final leg to the UK hub of Daventry. It aims to extend the rail leg through to Daventry by using the Channel Tunnel.
And while City analysts have focused on the company's UK performance – and in particular the way that it has lost market share to discount retailers Aldi and Lidl, while simultaneously watching premium food retailers Waitrose and M&S expand sales – its international business has not been without its troubles.
It said that sales increased in mainland Europe, but last week saw Tesco finally abandon any hope of going it alone in China, after completing a joint-venture deal with Hong Kong-based China Resources Enterprise (CRE) to form a retail joint-venture. This combines Tesco's 134 stores across the country with CRE's 2,900 outlets, and means its loss-making Chinese operations won't be forced to close.
Tesco Asia chief executive Trevor Masters said that owning 20% of what is now China's largest food retailer gave it a better market exposure than being the 100% owner of a second tier retailer.
"It's clear this partnership provides us with a great long-term platform in China, helping to create a business which will benefit customers much more than Tesco or CRE could alone," he said last week.
More famously, its attempts to take on WalMart in the US, with its Fresh & Easy outlets, cost the firm over $1bn and was an unmitigated disaster.