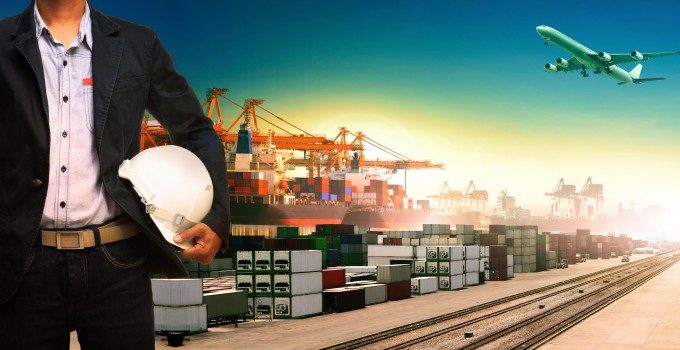 UK-based Clipper Logistics has been awarded a five-year contract extension from Tesco, just days after it became the latest transport and logistics company to list on the London Stock Exchange.
The move was a capital-raising venture designed to fund Clipper's e-tail logistics offering and European expansion plans.
The company's share price jumped around 35% on the back of the news.
Clipper formally debuted on the London Stock Exchange on 4 June with an initial price of £1 per share and was this morning trading at £1.35 per share. It sold 49.9 million of 100m shares, with the remainder being held by Clipper executive management.
In addition to renewing Clipper's e-fulfillment services, the Tesco contract will also include new services to support the store's online clothing sales, such as "added-value pre-retail services to ensure clothing is made retail-ready and available for customer delivery".
Clipper will operate a 400,000sq ft shared-user warehouse at Daventry: "a model that allows multiple retailers of varying sizes to spread cost, technology and skills across more than one contract".
"The site is scheduled to undergo a significant refit in order to prepare for the new contract, and the first stock is expected to arrive in August 2014 as the contract is introduced on a phased basis to ensure minimum disruption," the company added in a statement.
The growth of e-tailing as part of the omni-channel revolution was a key driver of the group's decision to make an IPO.
According to retail supply chain analyst LCP Consulting, UK retailers are set to invest around £5bn in making the switch from multichannel retailing (whereby consumers order from across a range of retail channels) to omni-channel, where in addition to selling across a range of channels, consumers are  offered a choice of where the goods are delivered.
Another, associated area that Clipper's sees as "in need of investment" is customer returns of goods bought online. In a recent session at the Multimodal show in Birmingham, Chartered Institute for Transport and Logistics chief executive Steve Agg quoted recent research that claimed that the number-one thing that would stop a consumer completing an online purchase was the absence of a clear returns policy.
But customer returns are a potential logistical nightmare for retailers that have designed their supply chains around the traditional bricks-and-mortar model, even if they are investing in the new channels.
However, research by UK e-tail association IMRG found that 25-40% of all clothing and footwear products sold online are subsequently returned to sellers.
"Returns management has now developed into a significant challenge for retailers. Customers' own warehouses, including layout and process flow, are typically designed for the receipt of large quantities of similar products, not a wide range of single units arriving in numerous different forms of packaging.
"When the products arrive into the warehouse, they often require re-working to enable them to be re-sold, and facilities have not been designed with these needs in mind," Clipper's share prospectus explained. "As a result, the returns management operation can be separated from other e-fulfilment services and marketed and managed as a separate offering."
The third prong of the company's plans is its growing presence in continental Europe, particularly Germany, which is Europe's largest retail market but has a surprisingly low online sales penetration – some 6-7% of total retail sales compared with around 12% in the UK. This represents an opportunity on two counts: as growth opportunity for UK retailers looking to expand in Europe, and as platform for German retailers to develop their omni-channel sales.
"Clipper will be well placed to assist both European retailers to move online, and UK retailers to expand into Europe. The group is currently engaged in discussions with a number of UK and German retailers to provide returns management solutions in mainland Europe," it said.
In November, Clipper completed the acquisition of the German logistics operator Geist, which took the number of sites it operates in the country to six.