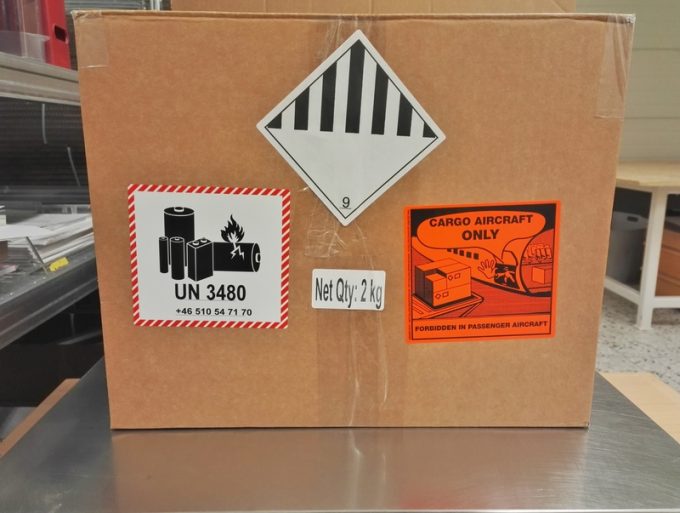 Some 40% of e-commerce shippers are unaware of dangerous goods regulations – "a very alarming" situation, revealed by an IATA shipper survey. 
In a month which has already seen two aircraft crashes, and yesterday a Grimaldi ship sank after containers caught fire, dangerous goods are coming under increasing scrutiny. 
IATA Cargo chief Glyn Hughes said the industry had to respond and do everything it could to educate shippers. And there were numerous calls by industry leaders to criminalise shippers who deliberately circumvent dangerous goods regulations.  
"We should be extremely concerned at this," said Michael Steen, chief commercial officer of Atlas Air. "The results can be catastrophic.
"I think international law should criminalise anyone who doesn't stick to the rules and puts undeclared cargo on a plane. People are trying to beat the system, but governments haven't criminalised it." 
Adriana Diener, Accenture's freight and logistics managing director, added: "Those with criminal intent need to be punished – but micro retailers know nothing about the regulations."
She suggested adding a "simple chat bot" to booking systems that could take shippers through the dangerous goods requirements.  
According to insurer TT Club, the problem is also prevalent in sea freight.  
"We have had four major ship fires this year and one sinking in the past 24 hours," said Peregrine Storrs-Fox, the club's risk management director, speaking at IATA's WCS event in Singapore this morning.  
"Most of the time, incidents are due to undeclared or mis-declared cargo. About 150,000 containers every year are, effectively, ticking bombs, so these four major accidents this year are not surprising." 
IATA cargo safety director David Brennan added that "it would be reasonable to say that there were extensive amounts of misdeclared goods" on the UPS aircraft that crashed in 2010, despite much of the cargo being described as children's clothing and toys.  
"SMEs can now sell to anyone in the world, but they probably know nothing about dangerous goods, and mail can be a black hole." 
Alibaba's logistics arm, Cainiao, has admitted to problems with sellers on the platform, but appeared not to issue harsh sanctions on shippers. William Xiong, head of strategy, said: "We use AI technology to automatically process shippers to reduce instances of misdeclaration." But WCA chief executive Dan March said "severe sanctions" were also required. 
Airlines are particularly affected as they have little direct contact with the shipper, leaving the responsibility in the hands of the forwarder.  
"In most cases we have very little idea of who the shipper is and, in terms of risk assessment, it's a wide web," said Gajandran Sokayan, assistant manager dangerous goods for Singapore Airlines. 
Vincent Goh, of Singapore's Civil Aviation Authority, said that while airlines don't have visibility, it doesn't abrogate them from responsibility.
"More can be done to educate the shipper," he said. But forwarders had perhaps the most crucial role to play, he added.  
Mr Brennan asked whether forwarders should undergo some kind of audit by carriers, but added that post offices also needed to work harder to ensure safe cargo.  
Meanwhile, Air France KLM Cargo announced today that it was the first carrier to adopt IATA's DG AutoCheck for the acceptance of dangerous goods shipments, which tests the compliance of the shipper's declaration.