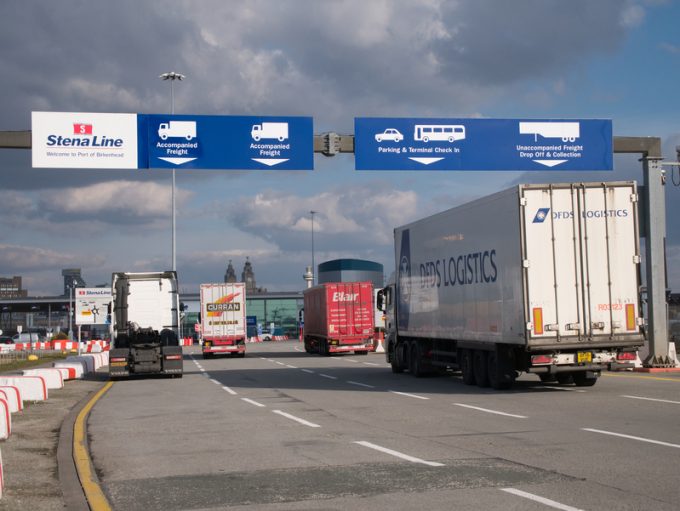 Tariff uncertainties tied to the continuing and frustrating EU-UK negotiations are forcing food and drink industry players to gamble on their post-Brexit operations.
Ian Wright, CEO of the Food & Drink Federation, told the UK's Business, Energy and Industrial Strategy Committee today that with 14 working days until the end of the transition period, the uncertainty was forcing his members into "a binary choice".
He said: "The problem with the tariff uncertainty is that we don't know what they'll be, or with 14 days to go, if they will be imposed.
"This creates a binary choice for the importer, who must ask 'can I afford this product with the tariff and get my price from the shopper?'. And, although they will have modelled for this, without knowing the tariff they won't be able to act with certainty."
On average, the UK imports about 40% of its food and drink, but the pandemic pushed that figure to 60%, with two-thirds (and three-quarters of it perishable) coming from the EU.
Mr Wright pointed to the recent chaos at container ports as an example of what can happen to UK food imports when delays hit, noting that even ambient food had to be disposed of because of its late arrival.
"We could describe this year as having been a complete assault on the headspace of those in the food and drink industry," he told the committee of MPs from all the major parties.
"Covid, Brexit and the Christmas rush is all coming at once, and we are seeing it take its toll. Now we are in the most enormously difficult period, with our members being forced to work throughout as they ask 'can we export?' and 'will we be able to import?'.
"In Northern Ireland it's even worse, and the protocol is a complete shambles – the idea that you can prepare for a change as big as this in the time left is ridiculous."
Mr Wright said 43% of his members had advised they would not supply Northern Ireland for the first three months of 2021.
Miles Celic, CEO of financial body TheCityUK, sounded a more optimistic note, saying his industry had begun preparing back in 2016 and was ready for the end of the transition period.
Asked why the financial sector was ready but food and drinks was not, Mr Wright said "a lot of planning has been done".
He added: "But the problem with the planning is it requires knowing the regulations and how trade flows will work; and they're entirely variable because we don't know what checks will be imposed, how quickly they'll be imposed or how effectively they'll be imposed."