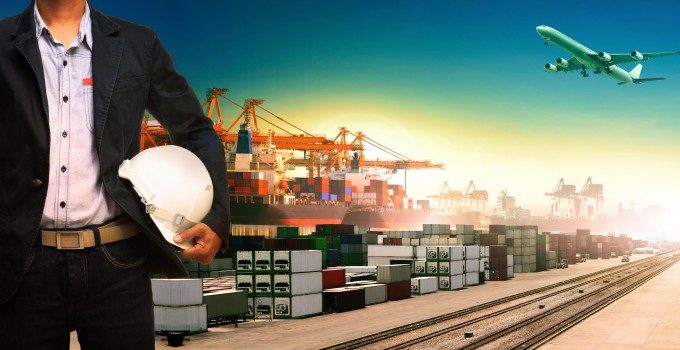 Global handler Swissport remains on tenterhooks as it waits to find out if its Ukrainian division will be taken over in what it alleges to be a 'corporate raid'.
The final court decision was due to be taken on 12 December, but the ruling was postponed until 16 January – and it has now been postponed again until 30  January.
As reported in The Loadstar, the company stands to lose some $8m in assets across its Kiev, Kharkov and Kiev-Zhuliany stations if 30% stakeholder in Swissport Ukraine, Ukraine International Airlines, convinces the court that the Swiss company violated its minority rights, and that its shares should be forfeited to UIA for just $400,000. Swissport claims the allegations are "baseless".
UIA is reportedly 100% owned by Aron Mayberg, who took over the company last year and terminated UIA's handling contract with Swissport Ukraine.
Mr Mayberg is the founder of AeroSvit, the Ukrainian carrier which this month suspended flights and is in bankruptcy proceedings, following its alleged failure to pay airport fees. Reports in the Ukrainian press state that UIA will take over AeroSvit's 76 suspended flights and according to one report, AeroSvit's small aircraft have been transferred to UIA.
While details about the postponement of Swissport's court case are not forthcoming, according to Kommersant newspaper, at the end of 2012 Ukrainian billionaire Ihor Kolomoisky took a 75% stake in UIA. While this was denied by the airline, according to the Kyiv Post, if true, it could go some way towards explaining the hold up in the legal proceedings.
Mr Kolomoisky has had control of more than 60% of Ukraine's air transport market, with controlling shares in four local carriers – three of which have now filed for bankruptcy, or suspended flights. Last year three of the Scandinavian low cost airlines in which he had a share, Cimber Sterling, Skyways and City Airline all filed for bankruptcy.
While there is no suggestion that any of the executives have been involved in wrongdoing, the Ukrainian air sector is decidedly murky; and despite Ukraine's rise into the top 20 of Agility's emerging markets logistics index, foreign players in the market say the risks can be big.
Swissport, meanwhile, not content with fighting battles on just one front, has also filed two claims with Bulgarian authorities, alleging unfair practices in the handling market at Sofia Airport.
In a statement, Swissport wrote: "Understandably, the terms for obtaining a licence for a ground handling operator require companies to be of solid financial standing. However, it is clear that for more than a year now, Goldair Handling Bulgaria, a subsidiary of Greece-based Goldair Handling, has not fulfilled the minimum 'financial stability' requirements, as is apparent from viewing Bulgaria's National Trade Register. Furthermore, the company has been engaging in unfair competition in Bulgaria by offering prices that are significantly below cost.
"The below-cost prices offered by Goldair Handling Bulgaria no doubt add to the debt that the company continues to accumulate, and such unsustainable pricing makes no provision for the investments that an airport ground services company must make – including tax payments. It can only, at best, cover its day-to-day operating expenses."
Dimitris Papamichail, CEO of Goldair Handling, told The Loadstar: "Accusations against us filed by Swissport are surprising. They are based on no facts. We have submitted all documents required by the Commission on Protection of Competition.  We are actually considering legal measures against Swissport, which initiated a reputation war against us.
"Our prices are not low, but economically advantagous and that is what competition is all about – best prices for best quality.  The lower the prices of ground handling are, the lower the costs of the airline companies are…
"We are known in the region, we have contracts with Qatar Airways, Olympic, EasyJet, Turkish Airlines, LOT, Aeroflot. We are the only ground handling operator in Bulgaria which operates in two airports – Sofia and Burgas.
"It is normal that when you are a long term partner, providing good management and optimal costs, you end up with fairly good prices. Our profit margins are reasonable – around 5% for Bulgaria as these are the market abilities.
"In this severe competitive environment we do not expect quick profits, we know we should first obtain good market share, profits are yet to come in the years.
"Bulgaria must follow the EU regulations and the ground handling services must be liberalised in order to achieve better prices for the airline companies and higher quality for the passengers.
"Since we started our operations in Sofia in 2010 the prices have fallen with 20 -25%.  We plan to penetrate in two more countries on the Mediterranean and the Balkans. Our strategy is to be in five states by 2015."
UIA failed to respond to requests for an interview.