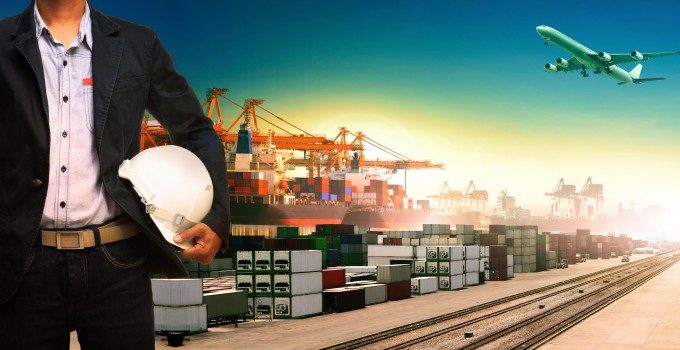 Swissport is on the verge of making a dramatic exit from its Ukrainian operations should action by a minority shareholder to oust the handler from its joint-venture business in the country prove to be successful.
The Swiss ground handler stands to lose some $8m in assets across its three stations in the country – in Kiev, Kharkov and Kiev-Zhuliany – while other foreign investors could shun Ukraine, following an attempt to forcibly strip the company of its majority stake in Swissport Ukraine.
In a move alleged to be 'corporate raiding', an increasingly common phenomenon in the country, 30% shareholder of Swissport Ukraine, Ukraine International Airlines (UIA), has claimed that Swissport International (SPI) violated its minority rights – a "baseless" allegation, according to the handler. During interim court proceedings the judges were changed twice – at the very last minute – before the hearings.
The new judges refused to allow Swissport the right to be heard, and two interim judgments have found in favour of UIA. A final case is due in court soon. If SPI loses again, it will essentially forfeit all its shares in Swissport Ukraine, a company created when SPI bought a 51% stake in Interavia Ltd, from UIA in 2007. UIA would have the right to buy out SPI, including some $8m worth of equipment, for just $400,000.
Mark Skinner, senior vice president ground handling EMEA for Swissport told The Loadstar: "We hope that the Ukrainian legal system will deliver justice, even though this has not been the case so far."
Swissport's relationship with UIA has been strong for many years, and the handler has contracts with the carrier at multiple stations. But last year, Aron Mayberg (pictured above), founder of Ukraine carrier AeroSvit, acquired a 100% shareholding in UIA when the airline was privatised. Long-term minority shareholders Austrian Airlines, which held more than 22%, and the European Bank for Reconstruction and Development (10%), divested their shares, while the government sold its 61.5% stake in the airline, which was valued at as much as $150m, for just $31m.
Little is known about Mr Mayberg, an Israeli national according to some media reports, but under his ownership UIA cancelled its handling contract with Swissport Ukraine, opting instead for Aerohandling, a company formerly owned by Mr Mayberg. According to Mr Skinner, the new contract is for a higher price, but UIA management has complained about lower quality. Swissport Ukraine has more than 20 other customers.
In a letter sent to IATA chief executive Tony Tyler, seen by The Loadstar, SPI also alleges that UIA is in financial trouble, after failing to pay Swissport for a number of services in Tel Aviv, Zurich and Geneva. The handler, questioning whether UIA is able to fulfil its operational and safety responsibilities, has urged IATA to review its Operational Safety Audit programme, and to warn members of the carrier's "questionable and immoral business practices".
Mr Skinner told The Loadstar: "In our experience, late payment of invoices is a clear sign of an airline running into liquidity problems. Especially if this occurs at several stations at the same time, and the beginning of the winter season when airline income is weak. We see all these alarming signs with UIA."
In March, Boryspil Airport in Kiev threatened to suspend the flights of several national airlines which had run up large debts to the airport.
Swissport has said it will take all legal means possible to protect its Ukraine operation, but the final court case, which could be held at any time within the next month, could end its presence in the country.
Corporate raiding is the takeover of a company by force, often officially sanctioned through law enforcement bodies or courts. While the practice in Ukraine has tended to hit local SMEs hardest, several large foreign business have been affected, including ArcelorMittal and Philip Morris, both of which ultimately won after protracted legal battles. Other companies have simply left the country, unable to wait out the years a court case may take.
Speaking to CFO Insight, one Ukrainian businessman said: "The tax police have proved to be a political tool that the government uses to fill its coffers and to support friendly raiders. $15,000 is enough to hire a team of masked tax inspectors to start a raid." And the EU ambassador to Ukraine told the magazine that corporate raiding has grown worse over the last two years.
But there are also opportunities to make good profits in the country. Mr Skinner said: "Ukraine offers great business opportunities in a very dynamic market environment. But at the same time investors need to be aware that there are serious risks that they have to take into account. They need to be prepared to protect their business."
If SPI is forced to forfeit its shares in Swissport Ukraine, Mr Mayberg will not be able to retain the name, but SPI is concerned for its customers. "We have gained more and more customers … They are very content with our services, claiming that quality, such as lower pilferage, is higher than before we entered in the market. We have not lost one customer except for UIA since we are doing business in the Ukraine."
Mr Skinner also says that the case will set back Ukrainian aviation. "It will strongly hinder the goal of the CAA, the MoT and several airports to attract international players to enter the Ukrainian ground handling market. Swissport has managed to increase quality and reduce prices of ground handling considerably by bringing in its international best practices and training local staff according to its standards.
"All these achievements would very quickly be lost again, giving the airlines lower quality and safety and reducing the positive passenger experience. We are sure that prices for airlines would rise and job security, in terms of reliable salary payment, would drop dramatically."
IATA was unavailable for comment. Ukraine International Airlines failed to respond to repeated calls and emails.