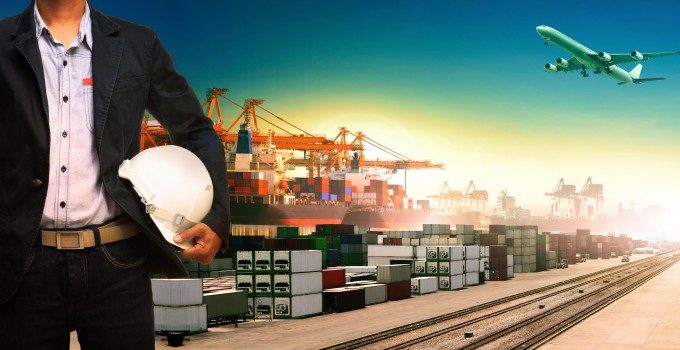 An eleven-day dockers' strike in some of Chile's major ports is threatening to worsen as unions continue their dispute with the government over pay and working conditions. The strike is understood to have already cost the country billions.
The worst affected has been San Antonio, one of the key gateways to the capital Santiago, where workers are "are demanding port modernization, best salaries and annual pensions for retiree workers", according to Francisco Villagrán, Inchcape Shipper Services regional operations manager for the Americas.
Local union sources said that the government is trying to raise the retirement age of stevedores from the current age of 55 to 65.
Mr Villagrán said that the local economy has been heavily affected by the 11-day shutdown of the port, which he said normally handles 45,000 tonnes per day, while the local chamber of commerce estimated that about$750 million worth of goods had not moved through the port.
Mr Villagrán added that most vessels due to call at San Antonio had diverted to Valparaiso, 42km to the north and Santiago's other main port. In terms of container traffic the ports are broadly about the same size. San Antonio handled 870,000 teu in 2010, and Valparaiso handled the same level in 2010, rising to 970,000 teu last year.
Maersk North America said the 5,500 teu Hanjin Taipei, which is destined to call at San Antonio having called at Chile's northern port of Iquique has now been diverted to Valparaiso.
The Loadstar understands that the Chilean government and unions had recommenced talks at the end of this week.
Strike action also broke out earlier this week further south, in the ports of Conception bay – Talcahuano, San Vicente, Coronel and Lirquen – which stopped operations on 2 October after the major stevedore union in the area, Union Portuaria Bio-Bio, walked out in protest over pensions for retired workers and salaries levels for existing employees, said Mr Villagrán.
He added that there was a possibility that if negotiations between unions and the government did not reach a successful conclusion soon, there was a good chance of action spreading to other ports in the country.
"If negotiations with authorities are not obtaining good solutions today, other Chilean ports –Arica, Antofagasta and Coquimbo – could be added to the strike," he said.
Disputes between the authorities and labour have been simmering for a number of weeks, as the government attempts once again to relax the country's cabotage laws, which are fiercely defended by unions in the country.
At the beginning of September, dockworkers across a range of ports went on strike, bringing Valparaiso to a standstill, according to the International Transport Workers Federation.
Juan Luis Villalon, ITF inspector in Chile, said: "By opening cabotage up to foreign flags the Chilean government is risking the gradual and slow extermination of a national seafarer workforce. They appear to be trying to do this slowly, perhaps in order to minimise the immediate and visible loss of jobs for Chilean seafarers.
"They clearly know that if the law is changed all national ship owners will go FOC [flags of covenience]. We think that our legislation is already flexible enough, particularly through methods such as waivers, bareboat charters, etc, and the legislation does not need to be changed."