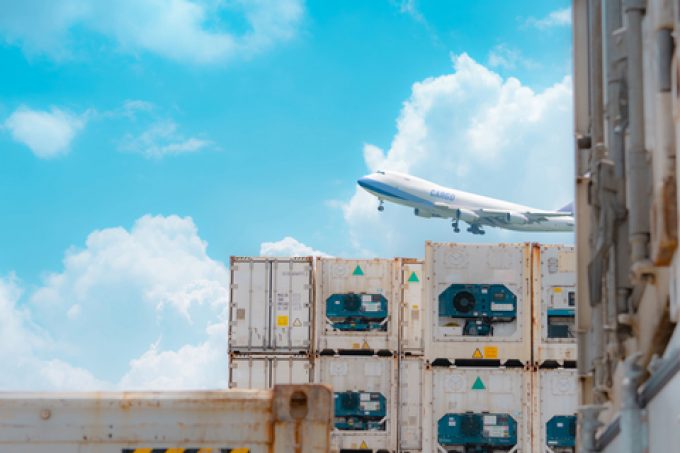 Modern reefer and controlled-atmosphere containers could enable a modal shift in the cut-flower segment – until now almost exclusively handled by air – to cheaper and less-polluting transport.
In static tests by the Taiwan Floriculture Exports Association and Taiwan Agricultural Research Institute, a Daikin Active CA (controlled atmosphere) container was able to keep a shipment of Oncidium orchids in shelf-condition for 18 days.
Like other reefer types, the Daikin container is flushed with nitrogen to displace oxygen, a method that also generates positive gas pressure inside the box to prevent any air getting in.
Grown largely in equatorial countries such as Colombia, Ecuador and Kenya, thanks to the lower energy costs for greenhouses, cut flowers need a fast turnaround and are largely flown to economies in the global north.
Using The Loadstar estimates, based on calculations by Searoutes, the CO2 generated by sea transit could be less than a tenth of that generated by an air cargo transit. Daikin claims exports from as far as Australia would be possible by sea, massively reducing costs and emissions.
"Cut flowers mostly travel by air, hence we are working with various key stakeholders in the industry to support conversion into ocean containers," Ah Huat Goh, global marketing general manager at Daikin Reefer, told The Loadstar. "We see good opportunity and potential to apply our technology in this time-sensitive commodity.
"We are going to share more success stories of CA shipments of cut flowers, roses and chrysanthemums, using Daikin technology for longer transit as soon as it is ready."
The news follows a project between Maersk and Kenyan grower Sian Flowers late last year that saw shipments of roses and other summer flowers go via sea between Mombasa and Rotterdam.
"Ocean freight has the smallest carbon footprint of all major forms of long-distance freight, and air freight has the largest," Carl Lorenz, MD Eastern Africa Area at AP Møller-Maersk, told floral publication Thursd. 
"We conservatively estimate the carbon emissions from air freight to be around 80% higher than those of ocean freight. And data from the Global Logistics Emissions Council framework suggests the figure could be even higher."