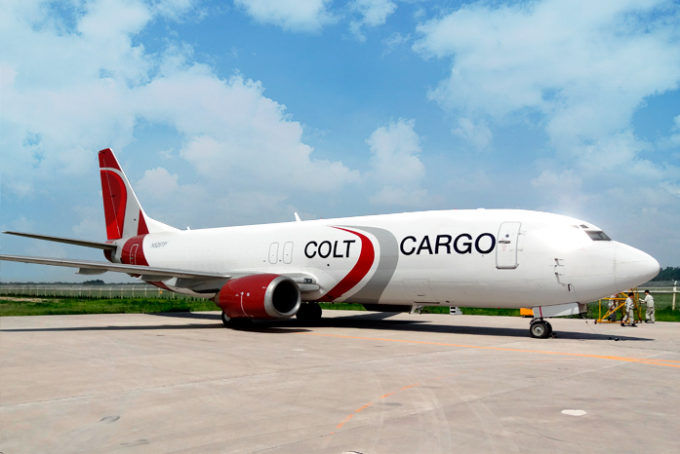 The widebody freighter market may be under yield and demand pressure, but narrowbodies are becoming increasingly popular – even in markets struggling economically.
Brazil's Colt Cargo, a subsidiary of Colt Aviation, has tasked PACAVI Group with converting two A321 into freighters, with an option for another. The airline, which specialises in ACMI, already has two 737-400SFs and one 757-200SF.
Norway's Airline Management is to buy six A320 conversions, while another two, undisclosed, customers have also ordered aircraft from PACAVI.
On its website, Airline Management claims to have the most efficient transport hardware and software, offering "flexible-configuration aircraft and door-to-door cargo transportation modules".
It says: "We are positioned at the intersection of two fast-growing value chains: logistics and aerospace transport equipment."
The company hopes to capitalise on predicted "1,500% growth – 13% a year – in international express cargo over the next 20 years, and establish a market for smaller airlines serving large distribution companies".
Stephan Hollmann, PACAVI's CEO, said in a statement: "It's companies like Colt Cargo that our turnkey packages of airframe sourcing, purchase, customised conversion, and leasing or sale are tailored for. The small-to-medium size operator market is huge."
There is also notable growth in demand for Russian-made freighters. Russian Post has leased two TU-204s from the ashes of Transaero, with which it had a cooperation agreement. It now plans to start its own airline with the aircraft.
In Ukraine, cargo carrier Ukraine Air Alliance has won a foreign carrier permit and exemption authority from the US, allowing it to operate scheduled and charter flights between Ukraine and the US and points beyond, according to CH Aviation.
The carrier, which has eight AN-12s operating in Europe, Asia and Africa, noted in its application that it would operate an AN-12 on up to eight monthly ad-hoc flights between the two countries.
In addition, China Postal Airlines has ordered six 757-200PCFs, while Guangzhou's AVIC Cargo has ordered two. AVIC, a joint venture, is still undergoing certification by the CAAC.
The express industry is clearly thriving – and confident.