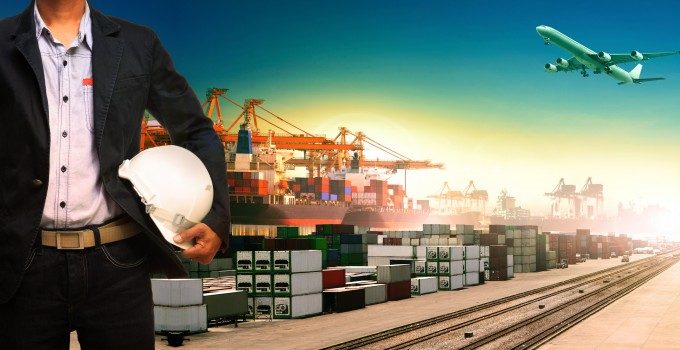 Sluggish growth, combined with the delivery of more ultra-large container vessels (ULCVs) in the past month, has widened the gap between supply and demand.
According to Alphaliner data, 1.21m teu of new container tonnage hit the water in the first 10 months of this year, of which 83% was for ships of 10,000 teu and above.
Moreover, the consultant expects a further 140,000 teu of new containerships to arrive during November and December.
With container vessel scrapping at its lowest level since 2008, judicious capacity management by ocean carriers will be essential to avoid freight rates plunging during the slack winter season.
During Drewry's Container Market & Freight Rate Trends webinar today, Simon Heaney, senior manager for container research, suggested that there was a "slim chance" of carriers easing the overcapacity issues without "proactive changes".
These could include idling ships by blanking sailings, or even temporarily suspending services on more challenging routes.
Alphaliner said the total containership fleet was expected to reach 22.3m teu by the end of the year, representing annual growth of 5.8%, compared with 3.7% in 2017 and 1.9% the year before.
According to the latest report from London-based shipbroker, Braemar ACM, only 38 containerships for 69,500 teu have been sold for demolition so far this year, compared with 135 vessels for 390,500 teu during the same period of 2017.
Meanwhile, according to Alphaliner's global container port survey, throughput growth is slowing, reaching just 4.1% in the third quarter, compared with the healthier 5.6% seen in the first six months.
Among the newbuild ULCVs received this month, three 20,000+ teu ships joined the Ocean Alliance's Asia to North Europe offering: the 21,237 teu Cosco Shipping Nebula; the 20,119 teu Cosco Shipping Sagittarius; and the 20,954 teu CMA CGM Louis Bleriot.
They will replace smaller tonnage which Cosco and CMA CGM will aim to redeploy on other trades.
Fortunately for carriers looking for cascading opportunities, the transpacific market continues to boom, thanks to a rush of Chinese exports to the US ahead of the Trump administration's 25% tariffs on a vast range of imported consumer goods from China effective on 1 January.
Anecdotal reports of a strong and extended peak season have been supported by OOCL's Q3 operational numbers published this week, which saw the carrier's transpacific liftings increase by an impressive 7.3% year on year, while revenue on the route jumped by 15.5%.
Alphaliner reports that Maersk Line has temporarily redeployed two of its E-class ships from Asia-Europe to the transpacific, to take advantage of the robust demand and spot freight rates that are some 60% higher than a year ago.
The 17,816 teu sister ships Eleonora Maersk and Eugen Maersk move to the 2M's TP6/Pearl Asia-US west coast service for one round trip.
The vessels, which will slot into the schedule on 8 and 15 November, respectively, from China, are replacing smaller tonnage on the route, thereby adding some 4,000 teu of capacity to the tradelane.