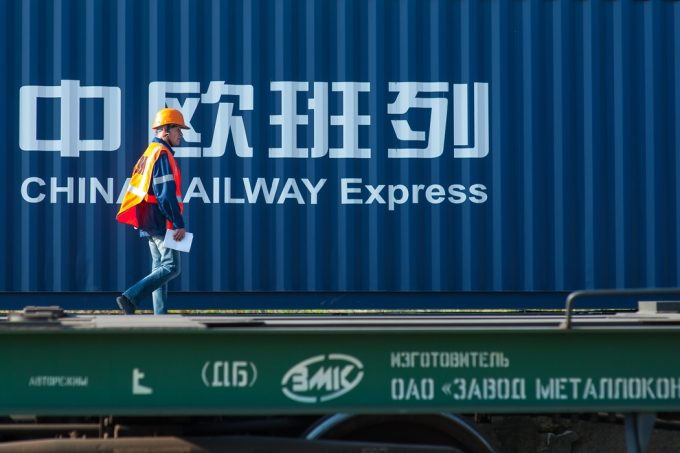 2020 was another record-busting year for rail volumes on the New Silk Road, but a persistant bottleneck at the Kazakhstan border means lengthy delays for both rail and road freight.
According to Chinese media, China-Europe rail volumes reached 1.14m teu last year, up 56% on the year before, while figures from China State Railway Group shop train journeys passing 10,000, for the first time, to 12,400.
The volumes match those reported by the two major CIS railway companies, Russian Railways and narrow gauge operator UTLC, which both announced volumes of over half a million teu.
However, as The Loadstar reported last month, bad weather and a dispute over Covid restrictions between Kazakhstan and China, has caused long delays for rail and road freight attempting the crucial border crossing.
For example, according to media in Kazakhstan, in late December there were 7,000 containers waiting to cross into China via the Dostyk and Altynkol border, with some waiting 42 days.
UTLC said yesterday it was trying a new border crossing at Goryn and Udritsk to "diversify cargo flows and reduce the load on border infrastructure". The express train ran between Chongqing and Slawkow, Poland, in 16 days.
The border congestion and ongoing shortage of equipment has sent freight rates soaring, according to Siddique Khan, CEO of Globalink Logistics, a member of Kerry Logistics Network.
"China-Europe rail freight traffic is severely impacted due to the Covid-19 restrictions in China," he told The Loadstar. "This has resulted in a price increase up to approximately $5,000 per teu.
"The equipment shortage and allocation on the CN-EU lane means eastbound traffic from EU to CN is also affected."
Furthermore, while some forwarders began touting Eurasian road freight as a viable alternative to the capacity crunch in air and ocean, the option of trucking from China appears to be off the table.
"Transit times for express trucking from China to Europe is around 16-18 days," explained Mr Khan. "Due to the speed, security and economy of price, CN-EU trucking delivers goods door to door and attracts high-value cargo, like electronics, fashion garments and spare parts.
"However, due to the China-Kazakhstan border restrictions, mainly imposed by the Chinese government, it takes 15-20 days to cross the border these days. Therefore, the Eurasian trucking solution is neither feasible nor economical right now.
"A full truckload price from China to Europe has almost doubled in the past two-to-three months, for example."