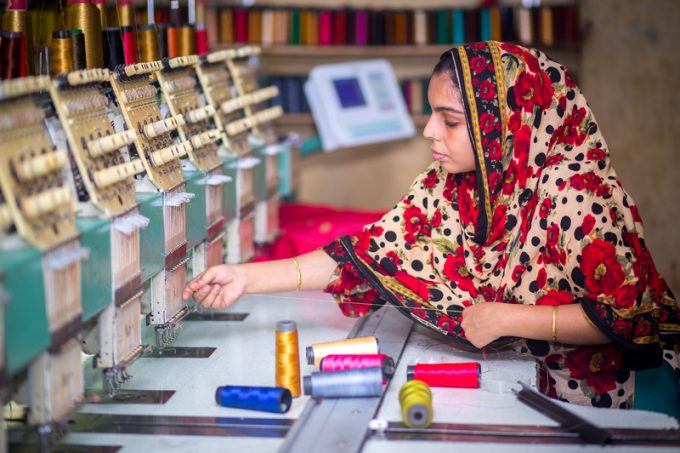 An acute shortage of containers is hampering exports from Bangladesh via Chittagong, following a significant fall of imports as a consequence of Covid-19.
Many mainline operators are bringing empty containers from hub ports, including Singapore, Colombo and Port Klang, to Chittagong port to carry outbound cargo.
"Shipping lines are trying hard to increase imports and pushing importers to make fast deliveries of empty containers to avoid losing export bookings," said a CMA CGM official in Dhaka.
Last month, the Bangladesh Shipping Agents Association (BSAA) requested the Chittagong Port Authority (CPA) stop forced shipments of empty containers by terminal operators from the port yard, which was causing equipment crises for export businesses.
BSAA chairman Ahsanul Huq Chowdhury said the pandemic had negatively affected Bangladesh imports by 30%, an effect which persists.
But he added: "To the contrary, a sharp jump in export volume is being observed, including high-value goods like ready-made garments, securing Bangladesh's spot as still second in global apparel trade."
Mr Chowdhury also noted that carriers were facing difficulties in providing containers to exporters, especially 40ft high-cube units, due to the inbound shortfall.
"To handle this situation, many carriers are bringing empty units from the nearest port of lading, or transhipment ports, even, occasionally, through financial investment from local agents," he wrote.
Meanwhile, the Chittagong Customs House held a meeting with stakeholders this morning about destroying outdated, sub-standard, import-prohibited, non-consumable and rotten cargo, which have been left in container port yards and private depots for long periods.
Apart from freeing port space, destroying the cargo would also help the supply of empty containers to the trade, said officials.
Mohammed Abdullah Jahir, general manager of PIL Bangladesh, said Covid-19 had prevented many traders from gaining new letters of credit to import goods into Bangladesh. He said there were more 20ft containers available from imports than 40ft high-cube units.
"But for exports, we need more 40ft containers to pack ready-made garments, and there is an acute shortage," Mr Jahir told The Loadstar.
Mohammad Ahsanuzzaman, associate director of Transmarine Logistics, a local agent for Yang Ming, said some long-haul carriers had been facing equipment shortages for the past couple of months. He added there was a shortage across most Asian countries, including China.
He said the situation could last into November.