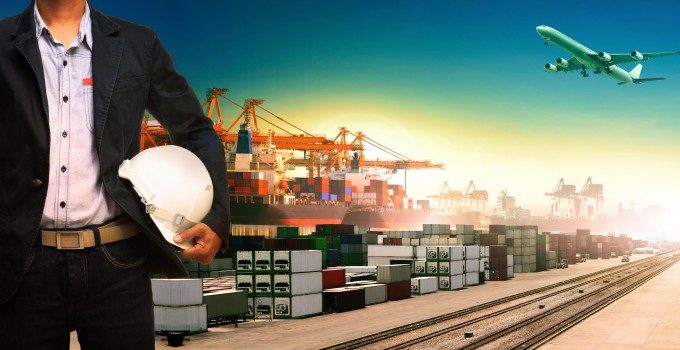 A maindeck air cargo service between the manufacturing regions of the UK and the US would be welcomed by forwarders and shippers.
As forwarders report that services offered by AirBridgeCargo to the US are popular, owing to a combination of price and service, the possibility that Volga-Dnepr Group's new airline could add maindeck capacity out of the UK was an attractive one, sources told The Loadstar.
While airline sources have indicated that there would be no money in a transatlantic service, forwarders thought differently.
"It takes at least 24 hours to access freighters in mainland Europe, and if there is a problem, we are screwed," said one UK-based major airfreight buyer.
"Outbound from the UK would make sense. If there was a service out of Manchester, which could also take freight from Ireland, and the pricing was right, it would be brilliant for us."
While detail on new carrier Cargologicair (CLA) is still lacking, another air freight source speculated that it could offer ACMI services to add capacity for belly carriers that are now too risk-averse to operate freighters.
"We have seen numerous carriers wishing to use ACMI – look at IAG dumping GSS and going with Qatar," said the executive. "Or carriers using Saudia.
"AirFrance-KLM could be a potential partner. We know it wants fewer freighters, but there would be nothing to stop CLA signing up with it, using a UK AOC to escape any political upset.
"None of the major carriers wishes to maintain a large freighter fleet, except maybe those in the Middle East, but they still wish to have access to freighters, and the B748 and its fuel burn makes the idea even more attractive. But airline board members do not wish to finance a B748 for the next 20 years by themselves.
"And note most of the 'legacy' US ACMI operators, such as Gemini and Evergreen, are long gone. Only Atlas remains."
ABC has said it was looking to increase its network and hoped to interline with Cargologicair. The Russian carrier announced last week that it had seen a 17% rise in tonnage, year-on-year, in the first eight months of the year, with load factors of 67% and FTKs up 22%. In contrast, IAG Cargo announced that volumes fell 2.1% in the second quarter, ending June 30, while Lufthansa Cargo saw volumes rise just 0.5% in the first six months of the year.
Denis Ilin, executive president of AirBridgeCargo, said that its larger network had helped boost volumes. "We are opening up. The US routes have helped, as has the Transpacific."
But, he insisted: "We are not buying market share at any price. The margin is healthy. We are trying to be competitive, but on a level with the market. We are not undercutting."
However, one of ABC's customers told The Loadstar: "We use ABC to the US because it is very, very, very competitive. But then they are new routes, so it has to get into the market somehow.
"When it first started, its prices were half the cost of KLM or Lufthansa. We would still have used it if it had been 80% of the cost. It's more on a level now, but it is still very competitive. And if ABC is sweating its assets properly, then I guess it can make money."
He added that the carrier's pricing was less attractive on Far East routes. "But that's a mature market for ABC."
Another source said ABC needed to look outside Russia.
"It must be suffering for cargo into Russia due to the sanctions plus the purchasing power of the rouble being curtailed. Although you notice it never releases any information about revenue, only tonnage."
Mr Ilin said its success in volumes was down to "getting the basics right".
"We are not doing anything extraordinary. We're doing what is best for our clients, and being responsive. Everyone else is focusing on internal issues rather than making the client a priority."