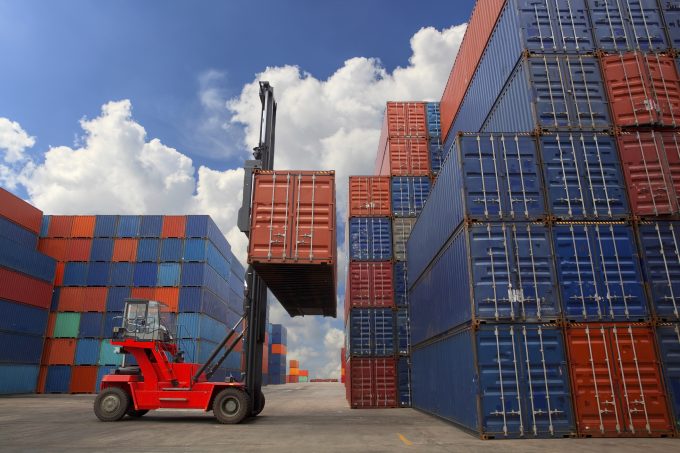 Shipper representatives have claimed that some freight forwarders and carriers have looked to use the recently implemented VGM regulations as a way generating further revenues, with reports of VGM-related costs steadily being added to ocean freight invoices.
Friday saw the official implementation of the new SOLAS legislation, now exporters must provide the verified gross mass of the container and its contents prior to it being loaded on a vessel.
Shippers have two methods to deliver a VGM – either weighing the loaded container, or weighing the cargo and adding the tare weight of the box.
With possible issues of access to weighbridges and other weighing equipment, some terminals and supply chain operators have offered shippers a weighing service, but examples have begun to emerge of shippers being charged a host of various fees for VGM-related activities, according to the Global Shippers' Forum (GSF).
"Regrettably, GSF members, mainly in Asia and Africa, report that some carriers and other 'service providers' appear to be exploiting the introduction of the new VGM rules by imposing exorbitant and unjustified charges for questionable and unspecified 'administration fees' and other 'services'," a GSF statement said today.
It claimed that Kuehne + Nagel's Chinese subsidiary is charging every shipper a VGM admin fee of $12.75 per full container booked, if the VGM is submitted online using KN's booking system, and $25 per container booked manually.
Also in China, it said, OOCL Logistics is to charge a $15 admin fee per container, while GSF members in Sri Lanka reported that shipping lines are considering charging shippers $25 for submitting the VGM, and, in cases where the final weight differs from the booked weight, charging an additional $50 for amending the VGM.
In recent interview with The Loadstar, Filip Degroote, transportation director for the EMEA region for Black & Decker, expressed concern that his 3PLs viewed the new legislation as an opportunity to increase margins.
"Forwarders are seeing it as an extra revenue stream because they only talk about additional costs, whereas shippers are not talking about costs but avoiding supply chains disruption.
"It's a huge effort at the moment to get SOLAS implemented. We are weighing our containers, and making VGMs for our LCL boxes and at the end we want to be certified at our major plants.
"Our system already knows the weight of cargo exactly; we are ISO-certified in all our distribution centres and most of our manufacturing facilities; we are C-TPAT-certified. We are convinced that our processes are ok and the weight we are delivering on our paperwork is ok, and ultimately we want to weigh all our own containers," he said.
GSF secretary general Chris Welsh added: "Shippers worldwide support the safety goals of the container weighing requirements and are committed to fulfilling their regulatory requirements, but this should not be used by supply chain partners as an excuse to impose unjustified fees.
"This is particularly concerning for developing countries, especially in Africa and Oceania, which according to the United Nations Conference on Trade and Development (UNCTAD), pay 40-70% more on average for the international transport of their imports than developed countries (UNCTAD Maritime Report, 2015)."