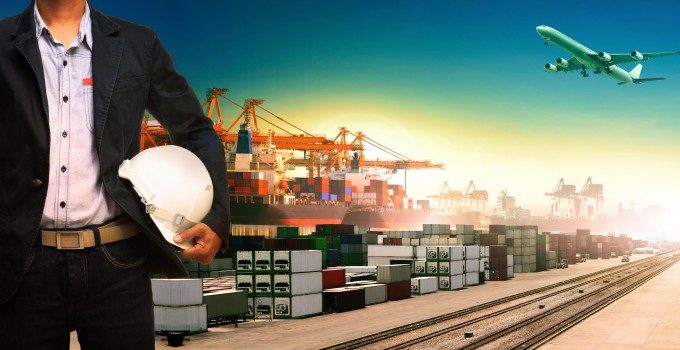 The freight industry should embrace online pricing to create more efficiencies – while shippers also need to get used to transparency in their supply chains.
At last week's TOC Middle East, Lars Jensen, CEO of SeaIntelligence, said online forwarders "tend to aggravate traditional forwarders and shipping lines".
he added: "Online forwarders create transparency, but carriers and forwarders believe it's a race to the bottom. But the industry has been very good at doing that all by itself. They are just showing the dysfunctionality already there."
Mr Jensen added that the "mark-up" would disappear – and that customers would know instantly of any service problems.
But he added that although there had been a huge uptake from carriers offering online bookings and invoicing, they continued to miss a trick.
"What is conspicuously absent is that no one is selling – the commercial side is non-existent. It's essentially for existing customers, and predicated on pre-existing contracts."
In a new technology-driven world of transparency, Mr Jensen also noted that the days when a shipper's supply chain was secret were over.
"You already have tracking on ships, but 10 years from now it will be on every container too.
"You will be able to automatically map the supply chains for every company in the world. I don't think shippers have thought about that."
He added: "Shippers need to gear up for a world where there are no secrets in the supply chain."
However, in a recent interview with The Loadstar, Ryan Peterson, chief executive of Flexport, one of the new breed of freight forwarders, described the philosophy at the heart of 3PLs which focus their attention on developing software to reduce supply chain costs.
"One of the most important differences between what we are doing and traditional freight forwarders is that we see all the actors in the supply chain as our customers – trucking companies and ocean carriers are as much our customers as shippers.
"It's not a general strategy as such, but the truth is that if you build software and automate things there is a real opportunity to reduce costs and improve efficiency.
"Our problem hasn't been explaining this to shippers; our biggest problem has been explaining this to carriers," he said.
A recognition of these trends would appear to be at the heart of repeated mentions of digitisation during Maersk's Capital Markets day in Copenhagen earlier this week.
"We need to elevate customer experience through digitisation; our industry is still quite analogue – so much of it is done by phone calls and emails. There is a good opportunity for us to provide a distinct digital interface."
Mr Skou said there were four main trends that meant this drive to digitisation was irreversible.
"Customer expectations are going to change – they expect to be serving themselves online and the person-to-person nature of doing business is disappearing.
"Secondly, that change will give us a lower cost to serve our customers.
"At the same time, this means the demarcation between the all the industry participants is changing – the lines between carriers, shippers, freight forwarders and terminal operators are becoming blurred.
"And finally," he said, "digitisation will drive asset efficiency such as container tracking through the development of the Internet of Things technology.
"We have customers, volumes and brands and as importantly we own the data generators – the engines, the ships and the containers," Mr Skou said.