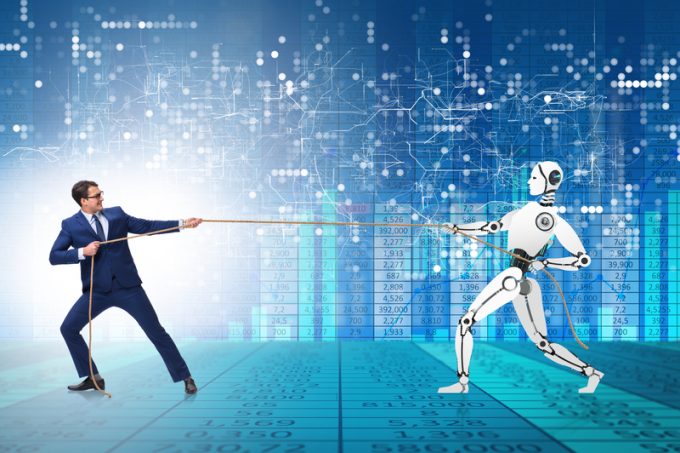 Shippers don't see a single area of business where pure technology would be a preferable solution to the human touch.
In a survey carried out by Coyote Logistics, shippers said they would prefer even data-based tasks, like managing inventory, load scheduling and monitoring shipments, to be dealt with by a mix of humans and technology.
And there are some areas where shippers don't see humans as replaceable.
Some 55% of respondents said communicating with customers and 3PLs was best done by people – only some 23% said it would be best to mix humans and tech for that task.
Other sectors required more of a mix, the survey found. Shippers saw broadly equal benefits in humans, technology and a mix of both resolving shipment problems and analysing data for actionable insights. Interestingly, a mix of the two was thought best for building a long-term strategy.
However, technology is better than people at planning routes and pricing – although the latter may have far-reaching consequences for how forwarders buy and sell capacity.
"Data is changing the conversation in this industry," said Jan van Casteren, vice president Europe for Flexport, speaking at the 3PL and Supply Chain Summit in Brussels.
"Prices fluctuate; we are interested in index-built pricing, and that transparency. The data tells you the market price, it also shows the difference between advertised transit times and the reality – you can get better predictions on transit times. It's exposing what you do, but opening the conversation."
However, according to Coyote's survey, hauliers want to continue to be able to negotiate on rates. They also want the ability to browse available loads and see load prices up front.
One of the big data gaps in logistics is between hauliers and the rest of the industry, said Alex Horak, business development hi-tech industries for Gebrüder Weiss. "Transparency and visibility have more challenges in LTL and FTL – we need to close the digital gap.
"There are sub-contracted carriers, a spot market and you need to combine internal processes and the customer and the sub-contractor. There is no seamless digital flow in this segment."
Hauliers, meanwhile, said 59% of their tasks could be achieved via technology, against 61% for shippers.
There were three areas where shippers wanted expert help: 48% said system integration across business; 47% said in government regulations; and 46% said insight into customer issues. And the bigger the shipper, the more help they wanted, found Coyote.
Only 27% of companies in the under-$199m bracket, and 29% between $200m and $799m, were using or considering an outsourced solution. But 37% of firms above that size were looking for outsourced solutions.
Joel Gard, head of Europe for Coyote Logistics, said there were five ways shippers could "stay out in front".
He advised "identifying the optimal tech-human balance, leveraging data, treating carriers as partners, investing in people and playing the long game".