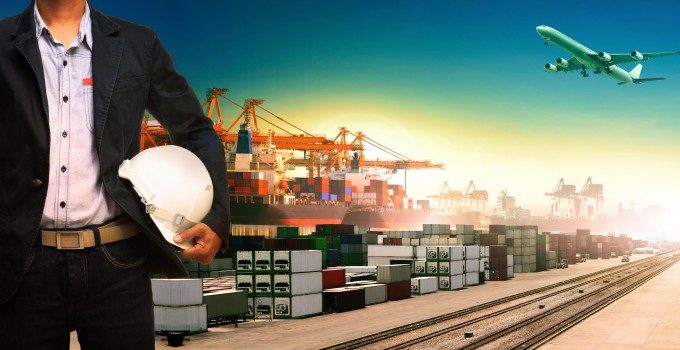 US shippers fearing the worst over potential strikes at US east and Gulf coast ports will be relieved that the Federal Mediation and Conciliation Service (FMCS) yesterday stepped in to ensure negotiations continue between the US Maritime Alliance (USMX) and the International Longshoremen's Association.
Talks to seal a new master contract between the ILA and employers, represented by the USMX, stuttered in June and July over several key issues. But in a meeting on August 22 they broke down altogether when the USMX began to talk about capping container royalties and concessions on an eight-hour daily work guarantee.  The meeting ended after just a few minutes, according to Transtar Intermodal.
The talks will re-start, with the FMCS, in the week beginning 17 September, giving the parties just two weeks before the current contract expires on 30 September.
So will the FMCS be able to save the day? Last year the organisation was involved in nearly 4,700 'collective bargaining negotiations', with an 85% success rate. But the average duration of work stoppages in closed cases numbered 45.4 days – a significant amount of time which, if east coast and Gulf ports followed suit, would take closures to the beginning of December.
However, what is the likelihood of a protracted strike? Research manager Martin Dixon at Drewry Maritime Research told The Loadstar that shippers "seemed to be a lot more relaxed about the issue than the media makes out".
He also pointed to the Taft-Hartley Act, a federal law that monitors labour unions and which allows the US president to seek a court order that would force the unions back to work for an 80-day "cooling off" period. In this case, a failure to sign a new master contract beginning 1 October could effectively be nullified until 17 December if the act was invoked – thus covering the remainder of the peak shipping season.
"With a presidential election underway it seems a sure thing that Obama would use this if required. Certainly, most of the people I have spoken to would expect this order to be invoked, and anyway, with the talks restarting next week a lot of people expect this also might make a difference," he said.
The act was last used by President Bush in 2002 to end the 11-day west coast port lockout that crippled US retail supply chains.
There is also evidence that shippers have been building up inventories since the spectre of industrial action first emerged in June. "Retailers have been bringing in essential product lines in advance of any potential action," Mr Dixon said, "They have said they have been taking action to protect key product lines.
"Also, transpacific volumes have been surprisingly buoyant over the last few months despite a weak economy, which could suggest that retailers have been bringing in additional volumes each month in anticipation of east coast strike action."
This was confirmed by Christian Marz, director of operations USA for SBS Worldwide. "We advised customers a month or two ago to make sure they have enough inventory on hand, so they can survive a week or two. The majority have done that and now have inventory in stock."
He added that local shippers had been less concerned about the potential strikes, but that overseas partners, with goods already on the oceans, have been worried. "There is freight coming that we need to make a decision about," said Mr Marz.
The inventory stockpile is expected to grow. NRF has forecasted that September's containerised imports will see a year-on-year increase of 7.3%, while October will be 13% higher.
The October estimate depends on the absence of industrial action, because it is unlikely that alternative cargo gateways could make-up for the lack of port capacity if the east and Gulf coasts were effectively shut.
And to put this into perspective in terms of cargo flows, PIERS data shows that the trade from Asia into the US east and Gulf coast in 2011 was twice that of the westbound transatlantic trade into the region from Europe and elsewhere last year – 3.4m teu compared to 1.5m teu.
Drewry's port director Neil Davidson said there is some spare capacity on the west coast, "although this is complicated by the fact that most terminals are carrier-controlled, there are restrictions to shipping capacity and intermodal capacity out of terminals".
In addition, there are fears that strike action could affect the west coast too. The Office Clerical Unit (OCU), which provides support at terminals in southern California, is currently negotiating with APM Terminals in Los Angeles. If they fail to reach an agreement, the ILWU, of which the Unit is a branch, will effectively shut down the terminal while OCU employees at 13 other sites in the Los Angeles and Long Beach area would also honour the strike.
But Mr Marz believes strikes on both coasts, simultaneously, is unlikely. "The government cannot afford that. It would cripple the entire US. It is not a possibility." Nevertheless, SBS is not looking to re-route cargo to the west coast.
The other options are the Mexican ports of Lazaro Cardenas and Manzanillo, connected to the US by Kansas City Southern's intermodal services, but the hurricane season is making southern ports less attractive; the Canadian ports of Prince Rupert and Vancouver on the Pacific coast, and Canada's Atlantic ports of Montreal and Halifax.
"Vancouver is pretty full. There is spare capacity at Prince Rupert and Halifax, but again, the issue is intermodal capacity – not only whether there is enough equipment but also the fact that the distances are longer, which tightens capacity," Mr Davidson added.
Indeed, Mr Marz confirmed that SBS had booked extra slots on OOCL's sailings into Canadian ports. OOCL is recognised as one of the strongest carriers operating into Canada.
The other option is air freight, which has also seen recent capacity reductions after carriers cancelled flights due to low demand. Chartering available 7470-400 freighters would not only be tremendously expensive, but would be unlikely to significantly increase overall capacity given that one aircraft can carry the equivalent of just five and a half 40ft containers.
Forwarders reveal they have begun to talk to airlines. "We are negotiating with carriers, and want to offer them FCLs, which they can deliver without needing to worry about the transit times," said Mr Marz. "We are looking for reduced rates, and longer transit times for our customers, so the airlines can put the shipments onto any flight they like."
The National Retail Federation last week issued a statement raising its concerns. "We are facing a critical time," said NRF president and CEO Matthew Shay. "Now that there is a real risk of disruption, most retailers using the East and Gulf Coast ports will be forced to executive contingency plans within the next week to meet in-store holiday deadlines. These plans carry great expense but they are necessary to avoid disruptions that will add costly delays to our members' supply chains."
Meanwhile, the news from Brazil means shippers can relax a little. The health department strike, which was causing some of the worst blockages, has ended and staff are now working normally, according to Francisco Villagran, Inchcape Shipping Services' regional operations manager for South America. He added that there was no congestion from backlogs, and although Immigration and Customs officials are continuing with small scale strikes, ports are not being affected. "Ports are not working in full, but there are no delays," he told The Loadstar.
And finally, compare and contrast with Germany, where flight attendants are continuing to put pressure on Lufthansa, which today cancelled half its flights. Lufthansa Cargo is sticking to its claims that the strike is 'manageable', through the use of trucking, partner airlines and its freighter fleet.
But it would also seem as if this story has some way to go. The union will not return to the negotiating table for a 3.5% pay rise offer, preferring to hold out for a 5% rise, backdated to January. And talks are clearly not going well – the carrier only found out about plans for today's strike from the media.