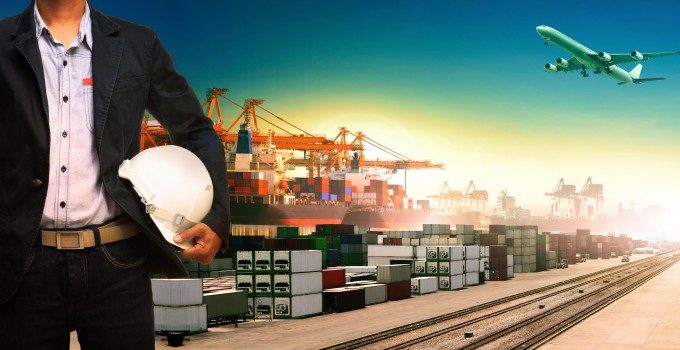 Dockers and container terminal employers have reached a "tentative agreement" in their negotiations over a new master contract, averting what would have been a hugely damaging bout of industrial action on the US east and Gulf coasts. However, damage to the US economy and its manufacturing sector may already have been inflicted, as European importers have been seeking non-US suppliers.
Waldo Remijn, Belville Rodair International's US head, told The Loadstar that some European importers of US goods had begun to look for alternative suppliers as a result of the constant uncertainty.
"We have received communications in the last two weeks that some of our European customers were looking for suppliers outside the US who were cost-effective and didn't have the same logistical uncertainty surrounding them. It is too early for me to say whether these will continue," he said.
The union workers' existing master contract was due to expire on Wednesday, having already been extended twice since its original expiration date of 30 September last year.
The talks will now take place at a local level between representatives of the International Longshoremen Association and the US Maritime Alliance, representing employers, at the 14 individual ports where the ILA is present and which are ultimately expected to ratify the agreement reached between ILA president Harold Daggett and USMX chief executive James Capo.
"Although the two sides cannot release complete details of this still unfinished contract, I can assure my membership that the protections for our jurisdiction and increased benefits and wages were achieved," Mr Daggett said.
"We have come away from these Master Contract negotiations with landmark agreements on automation, protection of chassis work and powerful jurisdiction language," he continued.
Federal Mediation and Conciliation Service director George Cohen said: "The tentative agreement is subject to the ratification procedures of both parties and, as well, to agreements being achieved in a number of local union negotiations. Those local negotiations are ongoing and will continue without interruption to any port operation."
National Retail Federation chief executive Matthew Shay said that US retailers welcomed the development. "If the tentative agreement holds, the new labour contract will bring much-needed certainty and predictability to the supply chain for retailers, manufacturers, farmers and other industries that rely on the ports to move the nation's commerce and trade," he said.
There was also an audible sigh of relief from the US's external trading partners. British International Freight Association secretary general Peter Quantrill said: "By removing some of the uncertainty, this tentative agreement is good news for our members; as well as anyone else involved in physical trade with the USA; and shows that mediation can deliver results."
However, some economic damage has already been done. Mr Remijn added that when the previous deadlines approached – first on 30 September, and then 29 December – BRI had expedited the shipment of some containers which were urgently needed and delayed the shipping of those that were not; as well as planning the re-routing of other boxes through alternative gateways should a strike take place. These measures had increased the internal logistical costs of shippers, he noted, although he said it was very difficult to quantify exactly what amount of additional costs had been incurred by the trade in formulating contingency plans.