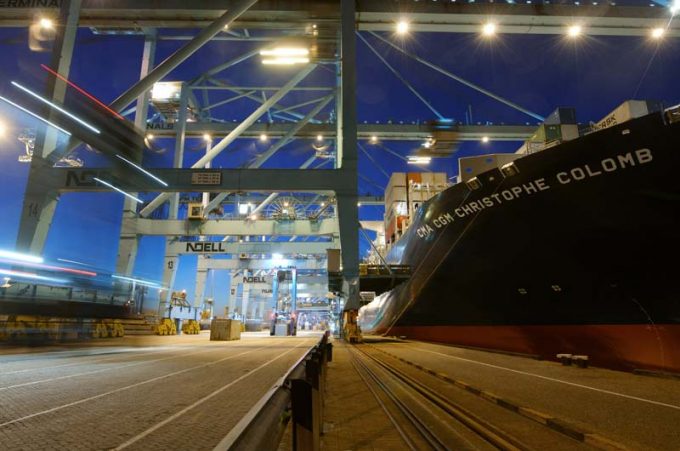 Shippers are bracing themselves for a fresh onslaught of freight rate hikes and peak season surcharges (PSS) from April, as ocean carriers reinforce their supply chain dominance across tradelanes.
Carriers have begun to focus on the traditionally low-revenue backhaul routes in order to restore rates to levels that will incentivise them to make equipment available for cargo shipments, rather than using the default option of deadheading empty containers back to Asia.
For headhaul routes, transpacific carriers, having eased off on their GRIs (general rate increases) in September following a shot across the bows by the Chinese regulators, are again preparing to roll out rate hikes next month.
For example, Hapag-Lloyd has advised customers of a $1,200 GRI per 40ft from Asia to the US and Canada from 1 April, while other transpacific carriers are understood to be applying similar GRIs and PSSs in a month usually bang in the middle of the slack season, when rates are under pressure.
However, US consumer demand is unrelenting, with the Washington-based National Retail Federation predicting retail sales could grow by over 8%, to more than $4.33trn this year, as the nation's turbo-charged vaccination programme reaches over 100m doses and the economy reopens.
Meanwhile, demand on the Asia-Europe route has softened in the past couple of weeks, but there is no sign so far of a spot rate collapse – rather, the expectation is for a "small correction" from the 450% inflation seen in the market since the second half of 2020.
On the transatlantic, OOCL and Hapag-Lloyd are preparing to raise rates from North Europe to the US by $1,000 per 40ft from 1 April, on a traditionally stable tradelane that would usually see adjustments of less than $100 over the course of a year.
On the backhaul routes, carriers are also applying a range of rate increases and PSSs for 1 April: for example, CMA CGM is adding a $250 per container PSS for North Europe to Asia shipments.
Spot rates on the backhaul, from North Europe to Asia, have virtually doubled, to around $1,600 per 40ft, since October, adding to the woes of exporters having to scrap with carriers reluctant to release equipment. A UK-based forwarder told The Loadstar this week he had been advised of rate increases on all of his export trades.
"Every single one of our export routes are more expensive than six months ago and some are up massively," he said.
And shippers may have to get used to the higher rates for months, if not for years, to come, overturning the cyclical pattern of the liner industry over the past 10 years. Indeed, NYSHEX executives Bryan Most, ex-Walmart, and Don Davis, ex-Hapag-Lloyd, believe the rate changes seen across multiple tradelanes could be "here to stay".
During Episode 1 of the Supply Chain Secrets podcast, the industry veterans, drawing on their decades of experience on both sides of the shipper/carrier fence, conclude that the structural changes in the liner industry were "deeper" this time around, and that "there was no going back" on the new normal for freight rates.