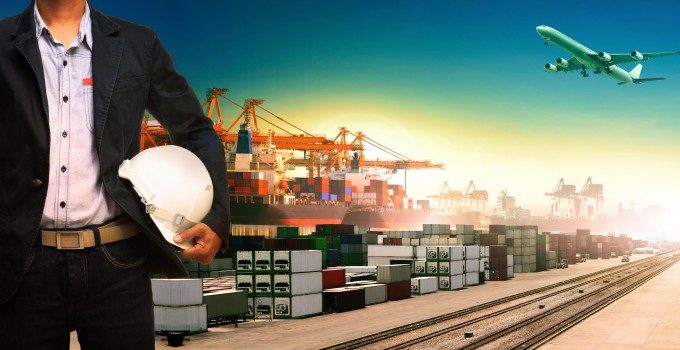 Major shippers in the US have begun to re-route cargo away from east and Gulf coast ports over fears that there will be substantial industrial action, as negotiations between employers and dockworkers continue to stall.
Despite the recent attendance of James Capo, chief executive of the US Maritime Alliance (USMX) – the umbrella organisation covering shipping lines and terminal operators operating on the east and Gulf coasts – at the International Longshoreman Association's most recent Wage Scale Committee, shippers are concerned enough about the way the talks are unfolding that they have begun to set up contingency plans, according to the Retail Industry Leaders Association (Rila).
Its chief executive Sandy Kennedy wrote to both Mr Capo, and his opposite number, ILA president Harold Daggett, to express the sense of growing alarm that Rila members were feeling. "On behalf of the Retail Industry Leaders Association, I write to ask for your leadership to help prevent a potential shutdown of port activity along the entire Eastern seaboard this fall. This potential disruption would be devastating to the retail industry as it would disrupt the flow of goods, resulting in lost sales and aggravated customers. Negotiations have been materializing for quite some time, but with the current contract's deadline only two months away, we urge your leadership in negotiating a master contract that is agreeable to both parties as soon as possible."
This came just a day after Mr Capo had written to USMX members in reassuring tones, reporting his attendance at the ILA Wage Scale committee meeting in Florida at the end of June, in which he expressed his confidence that the talks would ultimately end in agreement, despite admitting that little progress has been made and the next available date for talks are in the middle of July, leaving some six weeks until the current master contract is due to expire.
This followed conciliatory messages from Mr Daggett, who appears to be keen to take some of the personal animosity out of the negotiations and said he was hopeful that a "tentative agreement" could be reached in mid-July.
Neither of these signals appear to have mollified Rila, which said that some its members were so concerned by the possibility of industrial action that they had begun to re-engineer their supply chains already.
"In fact, in the absence of certainty over the outcome of the negotiations and facing the real possibility of a September stoppage, retailers have no choice but to continue planning for a shutdown. Indeed, some of our members advise that they are beginning to redirect their supply chains in order to allow adequate lead time to ensure that customer needs can continue to be met, regardless of whether the negotiations are successfully concluded by September 30. Supply chain changes of this magnitude are not desirable to retailers because they take time both to implement and to reverse," Ms Kennedy wrote.
The dispute, as explained in a previous Loadstar post, centres on three main issues: the introduction of automated container handling equipment by terminal operators; the ILA demand that all containers be weighed at the quayside before being released; and that chassis pool operators be included in the USMX.
But there are other underlying issues, not least of which appears to be a power struggle within the ILA itself. Mr Daggett was elected to his position last year, and in his acceptance speech he spoke out against deals between local ILA offices and individual terminals, such as the agreements on automation reached at the developing Hanjin terminal in Jacksonville and the semi-automated APM Terminals facility in Virginia, and said that only the ILA central leadership could negotiate such deals – a clear indication he is looking to consolidate his power base within the organisation.
Similarly, while the dangers posed by overweight containers have been well documented, there is another reason for the ILA's insistence on weighing containers – the guaranteed annual income that was put in place during the 1960s, when large numbers of longshoremen were made redundant by the advent of containerisation. The GAI agreement is a royalty fund whereby the ILA receives a payment based on the actual tonnage of cargo in containers. Overweight containers means less royalties and a recent study concluded that it was losing around $100 million a year through containers whose weights have been under-declared.
The master contract covers 14 east and Gulf coast ports, which cumulatively handle around 100 million tonnes.