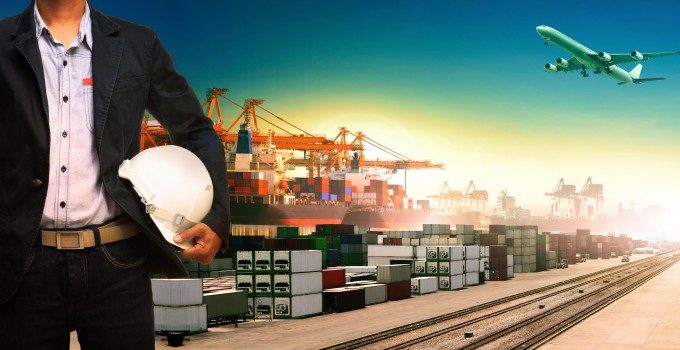 Major shippers in the UK and mainland Europe are drawing up contingency plans to use air freight to maintain supply chain integrity in the case of a terrorist attack on the Channel Tunnel or ports.
Tunnel and ferry services, already struggling from the impact of the French ferry workers' blockade in Calais and the presence of thousands of migrants, are on high security alert, according to industry sources. One shipper said his company was preparing for the possibility of chartering 747s to keep the supply chain intact, in the event of further disruption.
DFDS, in the face of a continuing blockade, now has four of its five ferries crossing to Dunkirk and will continue to avoid Calais, said a spokesman. One ferry is remaining in Calais as it is "technically unable to operate", he said. The company had expected to take on MyFerryLInk's two disputed vessels last week.
When asked about a possible terrorist threat, the DFDS spokesman said: "Current conditions mean it is not right for us to operate in Calais at the moment. The blockade has quite fierce dimensions."
P&O is continuing to operate as normal, although services are subject to delays, with a two-to-three-hour wait for trucks to board in Calais and in the UK, 500 lorries queueing in Operation Stack – the M20-turned car park. Eurotunnel is running services, although it is also experiencing some delays.
Automotive companies appear to have been hit the hardest by the disruption. Car plants were forced to turn to air freight charters during the worst of the crisis – in some cases chartering widebody freighters to fly to UK airports, including Doncaster, Manchester, East Midlands and Newcastle, from Liege, Ostend and Eastern Europe, as shipments built up.
In just four days, the disruption cost the UK economy some £1bn, according to Port of Dover.
Chief executive Tim Waggott did not pull his punches: "How could you equate the importance of keeping such valuable trade moving with the incredible disruption caused at a major international gateway – Calais – by the mob rule of a small number of aggrieved militant Frenchmen? We certainly cannot.
"Unless supermarkets with empty shelves and assembly lines with vital parts missing are to become acceptable, then clearly under no circumstance should the recent situation be allowed to happen again."
While the perishables trade suffered losses, but not sufficient amounts for the sector to book air freight, charter brokers reported that the past two weeks have been busy.
"Air freight has become a viable option for some shippers," said Justin Lancaster, group commercial director for Air Charter Service. "Car parts travel round Europe on flights every day, but this has caused a real peak in demand.
"We have seen [calls for] 747Fs, MD-11Fs, A300Fs – which is not a daily occurrence. If people couldn't get a smaller aircraft, they would book a bigger one."
Smaller all-cargo carriers with scheduled routes to Africa were among those airlines most likely to be able to spare a big plane at short notice, he said.
"These really short trips are hardly bread and butter for a widebody operator, and nobody will hang around for that. But I dread to think what it costs to shut down a car plant through lack of parts, which makes it an acceptable cost to them."
Chapman Freeborn has also noted an "unseasonable surge", in particular out of Germany, it said. But time-critical specialist C4Logistics said air freight was not a sustainable option for shippers.
"Automotive companies have made creative changes to schedules to accommodate for delays, and organisations such as ours are very busy trying to take alternative routes or use air charter services, but this is not the panacea for all," said Fred Cesarion, commercial director. "It is very expensive for all parties, particularly at times of high demand.
"This is short-term ad hoc work that may yield high price now, but most airlines prefer steady and regular work rather than this spike in business that they struggle to service – it is simply not sustainable."
He called on the French and UK governments to resolve the crisis.
Today, protesters from the Syndicat Maritime Nord (SMN) union are meeting French transport minister Alain Vidalies, but observers are expecting the blockade to continue.