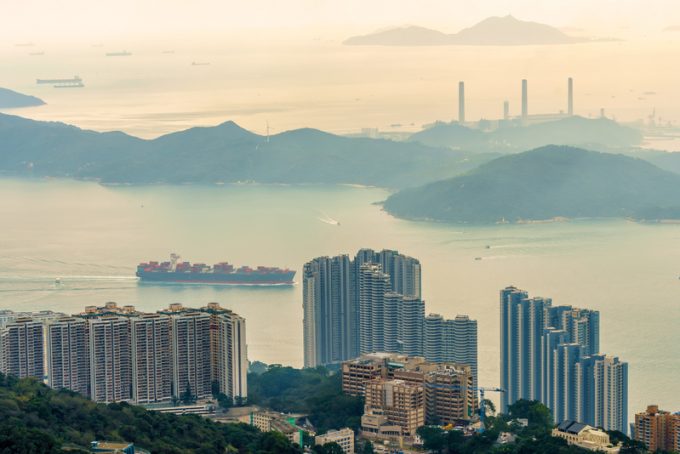 As Asia-Europe container spot rates continue to skyrocket, shippers and freight forwarders are accusing carriers of breaching short- and long-term contracts to "charge whatever they want".
In a joint letter to the Competition Directorate of the European Commission (EC), the European Freight Forwarders Association (CLECAT) and European Shippers' Council (ESC) have protested about the "damage" the carriers' behaviour is "causing to trade growth at a time of economic recession".
According to the letter, the complaints relate to "violation of existing contracts, the establishment of unreasonable conditions concerning the acceptance of bookings and unilaterally setting rates far in excess of those agreed in contracts".
The associations said they would meet with the EC "early in the new year" and "encouraged" it to "take actions similar to those of competent authorities in other parts of the world".
Chinese regulators are said to be renewing their carrier investigations and, in the US, the Federal Maritime Commission has written to liner lobby group the World Shipping Council expressing its concerns that US export cargo is being refused in favour of carriers repositioning containers directly back to Asia to cater for bookings offering considerably higher revenue.
CLECAT and ESC allege that carriers are increasing rates "whenever they see fit, notwithstanding the specific rates and charges agreed".
They warn that the "adverse consequences of carriers' practices" are being felt equally by small and big businesses alike in Europe including retail, fashion, automotive, cosmetics and IT businesses, while some with limited financial reserves could be forced to close.
Meanwhile, the North Europe component of the Shanghai Containerized Freight Index (SCFI) closed the year 266% up at $4,286 per teu, some three times higher than 2020 annual contract rates. However, The Loadstar has heard from several forwarders being asked to pay up to $16,000 per 40ft to guarantee equipment and space during January and February.
And today, The Loadstar heard from one UK-based NVOCC who said his carrier was refusing to discuss new contract terms.
"They have added all sorts of extra charges to the deal we made in November, which virtually doubled the price we agreed; now they are saying we have to work with their FAK rates until at least March, and are not even prepared to sit down with us to talk contracts," he said.
It's not only in Europe that shippers are feeling the pinch – soaring freight rates are a major problem for shippers around the world struggling to maintain supply chains, the SCFI recording massive spikes in spot rates on a weekly basis across transpacific, African, South American, Australasian and intra-Asia trade.
For instance, spot rates from Asia to Santos are currently around 270% higher than a year ago and, for the myriad network of intra-Asia services, rates are an extraordinary 440% higher than this time last year.
Commenting on the letter from the European shipper and forwarder organisations, Lars Jensen. of maritime consultant SeaIntelligence, suggested the major problem appeared to be the "unenforceability of contracts – shippers not being able to ship volume in accordance with agreements".
He added: "This is a problem which has persisted in container shipping for decades in all trades … it is a problem which haunts shippers in tight markets as we see now, and haunts carriers in weak markets.
"What 2020 has done is to clearly exemplify that the whole contractual framework underpinning container shipping needs a reformation – it is neither suitable for shippers nor carriers when it comes to managing sudden changes in the supply chain."