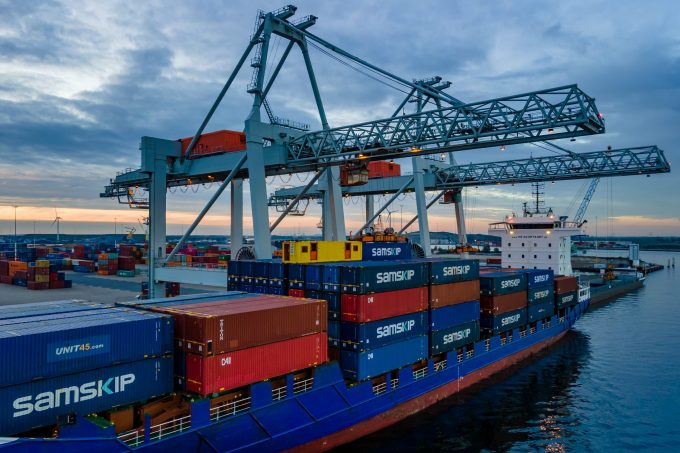 Dutch regional operator Samskip, charged with price fixing, along with Icelandic line Eimskip, by the Icelandic Competition Authority (ICA), says it remains in the dark, following an announcement by Eimskip that it had agreed to settle the case last month.
Samskip told The Loadstar it had heard about the Eimskip settlement through the media, and was uncertain what the implications were for its own position.
A spokesperson said: "As we still have various investigations going on, and have no further information than what has been published, we are not able to comment for the time being."
Eimskip and Samskip were charged with price-fixing and collusion by the ICA for infringements between 2008 and 2013. The investigation began with a dawn raid on the companies' offices in September 2013 and continues to this day.
The ICA said: "By signing the settlement agreement, ICA has ended its investigation on Eimskip. However, the alleged violations of Samskip remain under investigation."
In its settlement Eimskip agreed to pay a ISK1.5bn ($12m) fine and undertook to prevent any future transgressions. Furthermore, the company agreed to review all its contracts and to end all business relations with Samskip and any transport companies the Dutch operator has relations with.
An Eimskip statement said: "It is an important milestone, but at the same time a difficult one, to reach a settlement with the Icelandic Competition Authority regarding the case that has been under investigation and concerns the period 2008 to 2013."
It said there had been changes to management personnel and processes within Eimskip since the competition violations took place, adding: "A part of these changes and the journey that we are on was to reach a settlement in this case, and now the uncertainty surrounding this matter has been removed.
"Despite the negative financial impact, it was the board of directors' opinion that it would be in the best interest of the company to settle this old case."
Eimskip EVP Edda Rut Björnsdóttir said the company was "not able to comment on the case against Samskip".