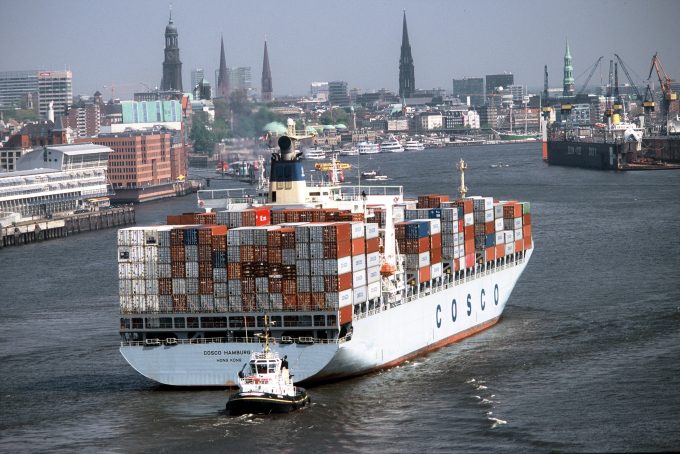 North European shippers are scrambling to book space on October sailings to Asia ahead of a new capacity crunch.
The decision by ocean carriers to void 11 voyages from Asia to North Europe nest month to halt the slide in container spot rates will result in a similar number of cancelled backhaul sailings in November and December.
One UK forwarder told The Loadstar today he was encouraging his customers to bring forward as much cargo as possible due to the uncertainty of export ships.
"We can't get any sense out of the carriers as to what ships they will be running and when," he said, "some have told us that there will be other options, but they have yet to give us any detail.
"We are also being restricted on receiving windows at the container terminals, due to congestion on the quay, and some carriers are deciding not to load exports on the nominated calls. That is adding to the supply chain mess," he said.
Meanwhile, the peak season to North Europe appears to have fizzled out early, supporting the decision of carriers to withdraw around 200,000 teu of headhaul capacity next month.
And the weak demand outlook sentiment has continued to put pressure on freight rates on the trade. This week's Shanghai Containerized Freight Index (SCFI) recorded another dip in spot rates to Europe.
Rates from Asia to North Europe declined by a further 4% this week to $735 per teu and for Mediterranean ports there was a decline of 4.6% to $767 per teu.
Both CMA CGM and Maersk Line cut their FAK rates this week which, according to anecdotal reports, has had some smaller NVOCCs jumping ship.
This was confirmed in the latest Containers Update from S&P Global Platts, which reports "the cracks had started to show" in the trade, noting that by 21 September $200 per box had been eroded from market rates.
Indeed, the North Europe component of the SCFI has shed 21% in value in the past month, which will be of great concern to carriers paying higher prices week-on-week for the fuel for their ships.
And rates on the hitherto buoyant transpacific tradelane also lost ground this week. The SCFI recorded a slight reduction from Asia to the US west coast to $2,332 per 40ft, but a much steeper 5.2% fall for spot rates to US east coast ports, down to $3,319 per 40ft.
After a long bull run of successful general rate increases since June, transpacific carriers were obliged to cancel their latest GRI planned for last week.
"Despite the GRI cancellation, the White House's announcement of another round of China trade tariffs this month may help stave off an early end to the peak season," noted Eytan Buchman, VP marketing, of Freightos.
However, shipping lines remain concerned at the long-term impact of the duty hikes and the escalation of the trade war rhetoric between the super powers.