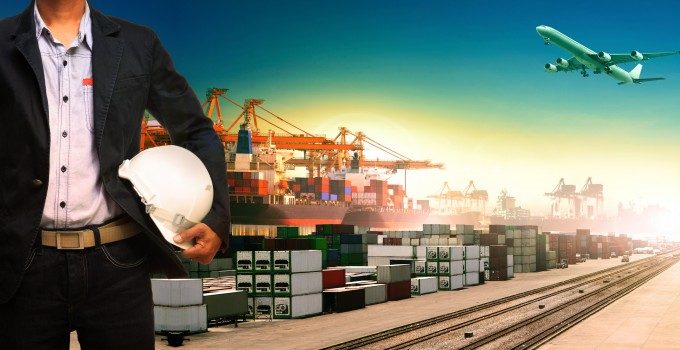 Most cargo theft around the world occurs in the trucking sector, according to new research from supply chain insurer the TT Club.
This year's annual cargo theft report, compiled with supply chain intelligence firm BSI, says road freight – either in transit or parked – accounts for 87% of all cargo thefts in the supply chain.
A further 10% were from facilities, 1% from sea freight and 2% listed as "other".
The most common type of cargo theft was hijacking, which last year accounted for 26% of incidents, compared with 17% in 2018, which reflects its popularity in South America, where hijacking accounts for 53% of all thefts.
In Europe, the majority of cargo thefts (40%) took place in rest areas, while unsecured roadside parking accounted for 14% of thefts, the report found.
"All major countries of concern for cargo theft in the region, including the UK and Germany, lack sufficient secure parking locations, creating ample and easy opportunities for thieves to strike [at] vulnerable vehicles.
"Regulations that limit the length [of time] that cargo truck drivers can operate before taking a mandatory break exacerbates the lack of secure parking, and often forces drivers to stop in vulnerable locations.
"Lastly, the prevalence of soft-sided trailers further increases the ease to which thieves can gain access to cargo truck-borne shipments of goods," the report said
However, the reported notes the EC's initiative to increase the number of secured rest facilities through its Safe and Secure Parking Places for Trucks programme, and urged operators outside the EU to "mitigate the risk of theft from parking in unsecure locations by assessing and choosing secure parking locations based on the operator's compliance to the minimum level of secure parking protection measures".
Food  and beverages remains the largest commodity stolen, representing 28% of thefts, with electronics next with 13% and alcohol and tobacco with 10%.
TT Club senior loss prevention manager Mike Yarwood said: "Thefts either of, or from, road vehicles most frequently occurred while in transit, in rest areas or at an unsecured parking location. These accounted for 60% of those thefts reported.
"The median value of losses from these incidents ranges from $100,000 in South America to just over $11,000 in parts of Asia. We are particularly keen to draw attention to the dangers of such informal parking and encourage the provision of more secured truck stop facilities," he added.
Meanwhile, the Transported Asset Protection Association (TAPA) has launched new security standards to prevent the losses, which amount to millions of dollars a month.
From July, revisions to the Facility Security Requirements (FSR) and Trucking Security Requirements (TSR) take effect, revised in consultation with TAPA's international members to address new and emerging threats – such as the significant growth in attacks on last-mile deliveries.
Changes include an Independent Audit Body (IAB) multi-site certification option, designed to identify and promote operational efficiencies between sites, so best practices can be shared.
The TSR Standard will also enable four different types of transport vehicles – vans, hard-sided trailers, soft-sided trailers and ocean containers by road – to be certified to suit operational needs.
"Supply chains are often seen as an easy target by both organised crime groups and opportunist criminals," said Paul Linders, chair of TAPA's Worldwide Change Control Board. "The success of our security standards in reducing cargo losses is down to one very important fact – they have been created by the industry, for the industry and are delivered by TAPA."