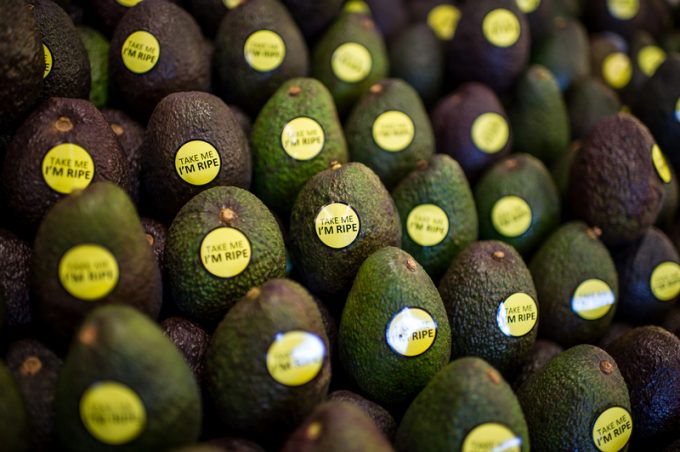 Exotic fruits are the star performer among seaborne perishables, but port congestion and carrier surcharges continue to increase costs for reefer shippers.
According to Drewry, reefer growth has been primarily driven by protein imports into Asia, but the accelerating trade in exotic fruits like mangos and avocados is set to take up the mantle.
"Exotics have become the star of the trade over the past 10 years," the analyst said, its 5% growth rate outperforming all other major commodity groups.
"This has not been an overnight phenomenon, as trees take years to bear commercial fruit," Drewry added. "While the trade in pineapples has slowed, mangos, persimmons, durians and, particularly, avocados have seen soaring demand."
For example, Drewry said, mangos were now the second largest exotic fruit in volume terms after pineapples, with over 1.3m tonnes of seaborne traffic recorded last year, and an average annual growth rate of 5.2% over the past decade.
"In some producing areas, mangos share the supply chain of avocados, such as in packing facilities, while in end-markets there is commonality in the use of ripening rooms for the 'ready-to-eat' experience," Drewry added.
Indeed, the analyst clearly has an exuberant appetite for an avocado, noting: "It goes so well in salads and sandwiches. Its oily and smooth texture negates the need for mayonnaise.
"But it is the discovery of the endless possibilities in markets across North America, Northern Europe and now throughout Asia that is helping to fuel its growth."
The avocado trade has also benefited from advances in reefer container atmosphere control, enabling the fruit to "travel further and extend its shelf life".
Overall, Drewry predicts an annual growth rate of more than 6% over the next four years for the exotic fruit category.
Meanwhile, the operational meltdown afflicting the entire container shipping apparatus continues play havoc with reefer cargo. Shipping lines have been levying surcharges and diverting reefer cargo from the port of Tianjin for the past couple of weeks, as authorities insist on inspecting reefers for Covid.
A similar situation is unfolding at the port of Huangpu (Guangzhou), with ONE and Hapag-Lloyd suspending reefer bookings due to the increasing congestion.
Last week, terminal operators in Hong Kong said they'd been benefiting from ship diversions due to Covid, and were picking up reefer volumes as a result.
Like the dry trades, equipment availability is also a challenge for reefer shippers, given the trade imbalance between regions and the tendency for bigger ships and fewer port calls, according to 3PL perishables specialists.
A number of carriers are investing in additional reefers, but, according to Hapag-Lloyd at least, current market conditions mean replenishing reefer fleets is easier said than done.
"The high equipment demand is making it difficult to place new orders as production lines are fully utilised."
Today the carrier announced a peak season surcharge of $1,000 on reefer cargo from Far East to North Europe and Mediterranean, effective 15 December.