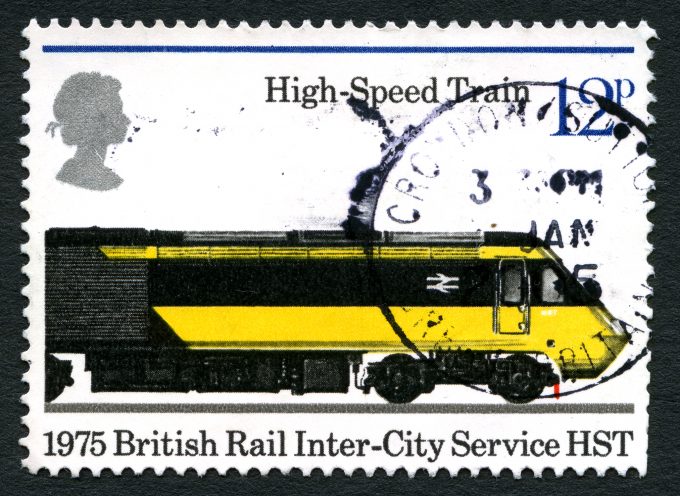 Rebranding a parcel as a passenger could offer major benefits to road users, consumers and the UK's rail network, and alleviate trucking shortage problems being experienced across Britain.
Logistics companies met with representatives of the UK's rail network this month to discuss Parcels as Passengers, a new initiative involving carrying packages on commuter trains, bypassing highly strained truck networks.
Parcels as Passengers would involve securing packages in disused train seating bays, many of which are empty outside rush hours and, especially, late in the evening and at night. The move presents an opportunity for fast-moving, low-carbon freight which could span the UK in less than half the time it would take on a truck.
Under the umbrella of the UK Rail Innovation Group, the meeting incuded the UK Department for Transport, Network Rail, Rail Operations Group, Rail Delivery Group, HS1, Logistics UK, DPD, DHL and Royal Mail Group. There will be a follow-up meeting in January.
"Individual discussions with logistics representatives and Network Rail are being followed up," Deb Carson, project lead at Rail Innovation Group, told The Loadstar.
"There is an interest within rail to support [parcel] cargo on trains to supplement the troughs in passenger demand. From a technological perspective, this is something that would realistically require interfacing with RARS2 [the industry reservation system] via suitable APIs."
Potential for connecting rail parcel freight internationally is also under consideration, she added. "HS1 is promoting access to the international high-speed rail network with open access – meaning anyone with a train licence and safety certification can use it.
"Restrictions on trains going through the Channel Tunnel only apply to passengers, so any compatible trains (in terms of TGV lines and systems) could run through onto the French network," she said.
Phil Smart, assistant policy manager at Rail Freight Group, suggested rail contracts would change to become "more nuanced", incorporating on-demand rail freight outside peak hours.
"If we go down the Parcels as Passengers route, sharing the train not quite equally between passengers and parcels, given the duty that's going to be on Great British Railways to promote freight, we might see changes in the contract specifications for rail services," he added.
"I'm not aware of any definite proposals, but it would have to be something the train operators were selling ticket space for."
According to Mr Smart, freight operators on the network have increasingly had requests by consignees to send more things by rail, the main reason being truck driver shortages.
"In the longer term, rail has a more secure pathway to decarbonisation than a 40-tonne truck," he added.
Parcels as Passengers is one of several ideas for carrying fast-delivery freight on mainline passenger routes; another version, 'belly freight', would dedicate whole carriages for use as parcel cars. Another type, covered previously in The Loadstar, involves redeploying obsolete or disused passenger rolling stock, refitting it with fastenings for carrying roll cages.
"Hauliers are getting into working with rail more for the consignment of container traffic… as are end users and consignees – the best recent example is Tesco, and more supermarket chains are interested in using rail," Mr. Smart said.
Last month, UK firm Orion began trials with an eight-car train on the West Coast Main Line, claiming it could halve the journey time between Glasgow and London (5.5 hours), or Thames Gateway and London (1 hour), compared with the equivalent road haulage distance, while saving as much as 90% of the CO2 emissions.
Mr Smart said: "This is when you can start moving parcels around the country at speeds of 100 mph. Even using a diesel locomotive, taking cargo off the road and putting it on rail achieves 76% CO2 reductions. If you electrify, the carbon saving rises to 90%. The next 9% is when you clean the electricity grid and rely on renewable energy."