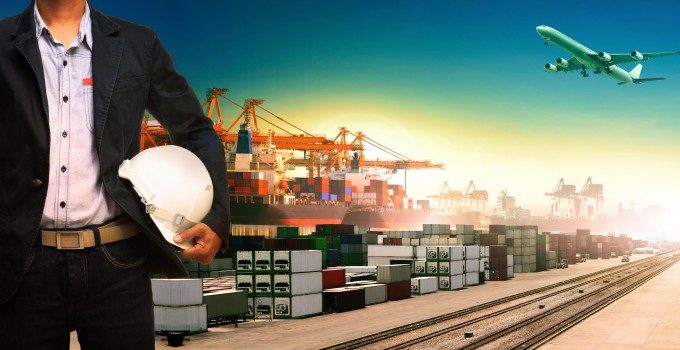 2013 looks as if it might be the year that air freight rate indexes come to the fore in a way that they haven't previously. Yesterday saw the launch of the long-awaited Drewry east-west air freight price index, based on a weighted average of air freight rates across 21 east-west trades.
Drewry, hitherto primarily a maritime consultancy, is looking to move into Seabury's air freight stronghold (while Seabury is equally putting some focus into the ocean sector) has teamed up with forwarder network WACO to create the index, which is based on the average buy rates which forwarders pay airlines.
"We decided to put our toe in the water for air [The Loadstar presumes that no pun was intended]," said Simon Heaney, research manager. "We wanted to expand our offering to air freight shippers and offer more transparency about the market."
While average rate indexes such as this fail to distinguish between different cargo products, such as pharmaceuticals or general cargo – thus not providing the ultimate transparency for some shippers – Drewry's analysis is interesting in that it can compare ocean with air, by using a formula to 'equalise' teus and kilograms. For those shippers able, or willing, or forced to look at modal shift, it provides a useful comparison.
At the moment, air and sea freight rates, according to the chart below, were at their closest in July, and after air freight rates rose in October and November while sea freight rates fell, December showed the pair closing in again. Mr Heaney noted that this could be an important factor for shippers concerned about potential US east and gulf coast port strikes, and the capacity that has recently been withdrawn from the Asia-Europe market (see yesterday's post).
"Air cargo demand could also see a temporary boost at the expense of the ocean market. With ocean currently facing capacity issues, such as the looming threat of strike action at US ports and carriers cancelling voyages, some shippers, particularly those wanting to move higher value goods, might well be tempted to shift some cargo to the air," he said.
(Negotiations between the USMX and ILA union on the master contract, which now expires on 6 February, are continuing.)
As anyone working in air freight knows, it has seen a significant modal shift to sea freight in the past couple of years as shipping lines have become more reliable and shippers have got smarter, with improved inventory strategies. But according to November's figures, the two  were closing in on one another (see next chart).
Mr Heaney did not expect the new index to be used for index-linked contracts, but there appears to be industry demand for such contracts, as well as the use of financial tools such as derivatives based on indexes.
"It is the future," Ram Menen, senior vp Emirates SkyCargo, told The Loadstar. "A lot of the community says we shouldn't commoditise air freight, but it already is a commodity. If we can provide a market mechanism to long-term conditions, and put capacity in a futures market, we can build capacity correctly."
Airline Cargo Management's forthcoming industry survey reveals that 68% of respondents believe that a market mechanism such as this would be good for the industry, while 50% believe airlines should publish their rates on the internet, following the passenger model for distribution, against 40% who think they shouldn't.